BATTERIES FOR AGV & AMR MACHINE
Traditional automated guided vehicles (AGVs) were the only option for automating internal transportation tasks, they have pre-set routes within their work environments. Autonomous Mobile Robots (AMR) are also sophisticated, flexible, and cost-effective, they can adjust their route within their pre-set work environments. But both of them need the battery, Keheng lithium battery obviously have big advantage in lifespan and endurance time, Keheng's performance and safety tested lithium solutions offer the power and energy densities, fast charging, and multiple protection to power the industry-leading design goals of original equipment manufacturers and the performance and productivity demanded by AGV/AMR outfitters and equipment owners
Keheng now offers lithium batteries characterized by extended life, higher energy density, and accelerated charging times. These enhancements enable AGVs and AMRs to transport materials and products with greater efficiency and safety.
Features of Keheng AGV and AMR batteries
Purpose-built 12V, 24V, 36V and 48V batteries with same case, Drop-in lead-acid replacement models with self-heating, designed for excellence, the lithium batteries are offer BMS controlled safety, long life, and lightning-fast charging. Purpose-built 12V, 24V, 36Vand 48V options with Bluetooth access to battery State of Charge, voltage, current, and temperature status.
Manufacturer of Keheng AMG & AMR Battery
Powering the Future with Clean, Efficient Energy Solutions! As a trailblazer in the industrial battery and material transportation sectors, Keheng is dedicated to guiding its clients toward a future of clean and secure energy storage.
Provide professional application customization including:
1. Voltage
2. Capacity
3. Size
4. Cells
Ready to step into the future of energy? Contact Keheng today for the latest innovations in energy storage solutions!
Experience Excellence in the Electric Field with Keheng's AGV & AMR Solutions!
At Keheng, we are revolutionizing the landscape of Automated Guided Vehicles (AGV) and Autonomous Mobile Robots (AMR) with our state-of-the-art electric field technologies. Our commitment to excellence is evident in every product we craft, ensuring that our AGV and AMR solutions stand at the forefront of innovation and efficiency.
With Keheng, harness the power of cutting-edge electric field technology to elevate your operations. Our AGV and AMR solutions are designed not just to meet, but to exceed industry standards, providing unparalleled performance, reliability, and safety. Join the Keheng revolution and propel your business into a new era of electric field excellence!
Voltage and capacity customization
we provide personalized power solutions that drive your success. Choose Keheng for batteries that adapt to you, not the other way around!
Raw material customization:
We offer a variety of battery options including Lifepo4, LTO and NMC, each designed to provide unrivaled performance and protection.
Our R&D team is the driving force behind our innovative AGV and AMR solutions, consistently delivering cutting-edge, efficient, and reliable products.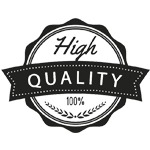 QUALITY
4000 TIMES CYCLES
10 YEARS DESIGN LIFESPAN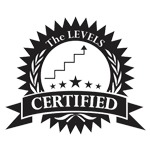 CERTIFICATION
ISO9001:2015,ISO14001:2015,OHSAS18001:2007
CE, CB, UL, KC, FCC, BIS, IEC62133.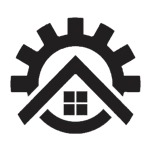 SERVICE
EXW, FOB, DAP, DDP OPTIONAL
T/T, L/C OPTIONAL
8 Reasons To Choose A Lithium Battery For Your Marine
Want to know more about the price,warranty,or any special requirements?
Get started on the inquiry process and connect with factory directly.