Lifepo4 Commercial Energy Storage Systems in China
5/10KWH Lifepo4 Powerwall For Solar /UPS /Telcom Base Station
KHLiTech is a professional commercial energy storage systems supplier with 15 years of production experience and a professional R&D team.
The commercial energy storage battery uses high-quality lithium battery cells and lifepo4 battery packs. The built-in intelligent BMS protection board protects the battery packs to prevent overcharging, over-discharging, over-current, short-circuit, and other situations.
You can customize the LCD screen, Bluetooth real-time control, automatic heating, and other functions. In addition, series and parallel connections are supported to increase the capacity and power of the commercial energy storage system.
LIFEPO4 lITHIUM BATTERY PERFORMANCE
Commercial Energy Storage Battery: The Ultimate Guide
what is commercial energy storage systems?
Commercial energy storage systems are technologies that store energy generated from renewable sources such as solar, wind, and hydropower for later use.
This systems are used to reduce energy costs and increase energy use efficiency in commercial buildings by providing a reliable source of energy when needed. Among them, the commercial energy storage battery plays an important role.
how efficient are the normal commercial solar cells?
The efficiency of commercial solar cells varies widely based on the type of cell, the quality of the cell, and the manufacturer.
Generally, the efficiency of commercial solar cells ranges from 15% to 20%, with some cells reaching up to 24% efficiency.
What is the difference between commercial and industrial energy storage ?
Commercial Batteries
Lower cost than industrial batteries.
Commercial-grade UPS mostly adopts high-frequency rectification and high-frequency inverter technology, and the mains, bypass, DC, and output are not isolated.
Commercial-grade PS power supplies can only be designed in two ways: three-phase input and three-phase output, and single-phase input and single-phase output.
Generally mass-produced on a large scale.
Industrial Batteries
Expensive compared to commercial power supplies.
Industrial-grade UPS power supply generally adopts phase-controlled rectification and high-frequency inverter technology, and the mains, bypass, DC, and output are all isolated.
According to the needs of users, industrial-grade UPS can be designed in various ways such as three-phase input and single-phase output, three-phase input, three-phase output, single-phase input, and single-phase output.
Adopt order project system production, customized according to demand.
benefits of solar energy for commercial buildings?
Uninterruptible Power Backup: Commercial energy storage systems can provide backup power during power outages, ensuring that businesses remain operational without interruption.
Monitor in Real Time: Commercial energy storage systems can monitor building energy consumption in real time, allowing you to understand energy usage in real time.
Protect Your Business from Rising Electricity Bills: Commercial energy storage systems can help reduce energy costs by allowing you to buy energy when it is least expensive. This helps to reduce peak demand charges and allows businesses to take advantage of time-of-use pricing.
Tax Credit: At present, low-carbon emission reduction has become an important goal among governments around the world. Using green and clean energy can reduce carbon emissions and position yourself as a "green" business, which will make your business eligible for commercial solar tax credits waived.
The cost of commercial solar system ?
The cost of a commercial solar system varies significantly depending on its size, location, and other factors.Generally, commercial solar systems range in cost from about $20,000 for a small system to well over $1 million for larger systems.
The cost of a commercial solar system is also dependent on the size of the building and the amount of electricity that needs to be generated. Installation costs and other associated expenses also factor into the overall cost of a commercial solar system.
Additionally, local policy incentives and rebates may be available to help offset the cost.
how to build commercial off-grid solar system?
1. Before you can build a commercial off-grid solar system, you need to determine your energy needs. You will need to calculate how much power you need and how much solar energy you need to generate it.
2. Choose the right components: To build a commercial off-grid solar system, you will need to choose the right components for it. This includes solar panels, battery bank, charge controller, inverter, and other necessary components.
3. Install the system: Once you have chosen the components, you need to install them. This includes mounting the solar panels, connecting the components, and wiring them all together.
4. Monitor and maintain: After the system is installed, you need to monitor it to make sure it is working properly. You also need to maintain it on a regular basis by cleaning it and checking for any problems.
5. Make sure you have all the necessary permits: Depending on where your building location, you may need to get a permit before you can install a commercial off-grid solar system. Make sure you research what permits are required before you begin the installation process.
how to use solar system for commercial ?
Solar energy can be used for commercial purposes in a number of ways.
1. reduce energy costs : Solar panels are the most common way of using solar energy for commercial purposes. Solar panels are installed on rooftops of buildings and convert the sun's energy into electricity that can be used to power the building and its equipment. This can be an effective way to reduce electricity bills and reduce carbon emissions.
2. Heating and Cooling: Solar energy can be used to heat and cool commercial buildings. Solar energy can be used to heat water for use in showers, sinks, and washing machines. It can also be used to heat air for ventilation and air conditioning.
3. Power Supply: Solar energy can be used to power lights in commercial buildings. Solar powered lights can be a cost effective way to save energy and reduce electricity bills.Solar energy can be used to power a variety of equipment such as pumps, fans, and motors.
4. Solar Farms: Solar farms are large scale solar energy installations that are used to generate electricity for a region or a state. Solar farms can be used for a variety of purposes, including providing electricity to homes, businesses, and other utility customers. They can also be used to offset energy costs and reduce emissions of carbon dioxide.
5. Emergency Power Supply: We often experience power outages due to multiple uncertainties. In such cases, emergency energy can keep your business running with greater certainty.
how do i select the right commercial battery?
1. Consider the size and shape of the battery, the voltage and the power requirements of your application.Determine the type of battery you need.
2.Confirm the storage environment and requirements.You need to know where you will place your battery and what type of battery can be placed there and store energy well.
3.Think about the construction of the battery and how it will be used.If you need to extend commercial batteries, then we recommend KH Litech's Stacked Commercial Energy Storage System.
4.The capacity is the amount of energy the battery can store. Make sure the battery has enough capacity for your application.This requires you to know which devices currently need electricity and to make statistics on their electricity consumption.
5.Consider after-sales service and warranty: Good after-sales service can relieve you a lot of installation troubles.Make sure the battery comes with a warranty. This will protect you in case the battery doesn't perform as expected.
The increasing of commercial energy storage system use is driven by the rise in renewable energy generation, the need for greater grid stability, and the need to reduce electricity costs for customers.
Battery-based energy storage systems are becoming increasingly popular due to their ability to store large amounts of energy and provide a reliable and cost-effective energy storage solution.
And KH Litech, as a professional lithium battery manufacturer. Can provide you with more cost-effective commercial energy storage solutions according to your needs.
The Reason Choose KH Battery
15 Years of Battery Factory
•8+ advanced manufacturing lines;
•500+ engineers and assembly line workers;
•9000m2 Factory Area;
•400000+ Batteries One Day.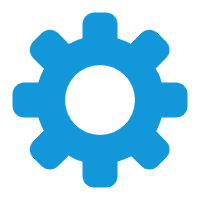 •20+ experienced engineers standing by;
•229+ core technologies and software copyrights;
•Custom voltage, current, capacity, sizes, case color/ label/package, etc.
•Supply energy battery storage at factory prices in China;
•One-stop custom battery storage solution saves your time.
•Benefit from the lowest MOQ of 1 PCS;
•Sample support for your battery storage solutions;
•Make your business more flexible.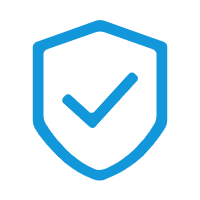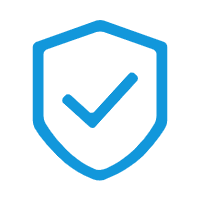 •CE, UL, KC, BIS, CB, ISO, MSDS, UN38.3 certification;
•Entrusted to the authoritative international active laboratory for testing and certification.
•1 Year Ultra-long Extended Warranty;
•24/7 professional service;
•New battery replacement for free;
•Continual technique support.
Want to Learn More About Batteries?
Get started on the inquiry process and connect with factory directly.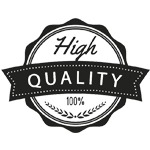 QUALITY
4000 TIMES CYCLES
10 YEARS DESIGN LIFESPAN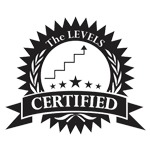 CERTIFICATION
ISO9001:2015,ISO14001:2015,OHSAS18001:2007
CE, CB, UL, KC, FCC, BIS, IEC62133.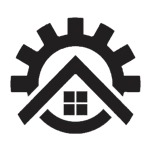 SERVICE
EXW, FOB, DAP, DDP OPTIONAL
T/T, L/C OPTIONAL
Get Lastest News
Subscribe Us to Get the Latest Battery Industry News and Manufacturing Insider.
Solar Storage battery news
Battery group size refers to the physical dimensions and terminal locations of a battery.This system helps consumers and auto mechanics to choose the right battery for a particular vehicle.
Read More»
Batteries usually appear in our lives in series or parallel, so do you know the difference between series batteries and parallel batteries?
Read More»
Is lithium iron phosphate battery safe? First, answer from three aspects: material/structural stability, production process, and charge and discharge characteristics.
Read More»