Lifepo4 Home Battery Backup Manufacturer in China​
Lifepo4 Home Battery Backup for Solar /UPS /Telcom Base Station
KH LiTech is a professional home backup batteries manufacturer with 15 years of production experience and a professional R&D team.
The home backup batteries uses high-quality lithium battery cells and lifepo4 battery packs. The built-in intelligent BMS protection board protects the battery packs to prevent overcharging, over-discharging, over-current, short-circuit, and other situations.
You can customize the LCD screen, Bluetooth real-time control, automatic heating, and other functions. In addition, series and parallel connections are supported to increase the capacity and power of the system.
Compact size, wheel design ideal & installation-free ideal for balcony or other convenient home PV system.
LIFEPO4 lITHIUM BATTERY PERFORMANCE
Home Energy Storage System Related Products
What is energy storage? Why store energy?
A home battery is a rechargeable battery that is typically used to store electricity generated from solar panels or other renewable energy sources. The home battery system stored electricity can be used for home appliances, like lights, tvs, and air conditioners, or it can be used to power a home during a power outage.
How Does Home Battery Storage Work ?
Home battery storage works by storing excess energy produced by solar panels or other renewable energy sources. The energy is stored in a battery and can then be used when needed. This can help reduce energy bills and provide power during outages.
In addition, some systems allow the battery to be charged from the grid when electricity prices are low, and then used when electricity prices are higher.
How much energy a solar batteries for home can store, how many devices it can connect to, and how long it lasts depends on various factors. You can customize the appropriate home battery backup system according to your home energy usage to provide unlimited power to your home.
Why Choose Home Energy Storage System?
Home Energy Storage System is a great solution to meet your need.
Compact size and inset terminals safe protection design.Easy to extend, up to 14 units in parallel connection.

Battery backup for home support parallel connections to increase capacity, ranging from 2.5kwh, 5kwh, 7.5kwh, 10kwh, 12kwh,15kwh, 20kwh and more.

LFP technology plus smart BMS, LCD,WIFI function available for 7/24 monitoring via APP.

Ip65 waterproof,anti-rust suitable for indoor/outdoor use.Wide application in balcony or other convenient home pv system.

15 Years service life, 95% discharge efficiency, over 6000 cycles @80% DOD. Auto pre-charge function,protect the battery from high-current when start.
how to build a home battery backup system ?
1. Choose a battery system. Your home battery backup system will likely consist of a large bank of deep cycle batteries, such as lead-acid, lithium-ion, or nickel-cadmium batteries. Consider the total power capacity and voltage requirements of the system.
2. Choose an inverter. An inverter is an electronic device that converts direct current (DC) electricity into alternating current (AC) electricity. Your inverter will need to be rated to handle the total power capacity of your battery system.Of course you can also consider our all-in-one battery.
3. Install the battery system. This will involve connecting the batteries in series and/or parallel, depending on the type of system you choose. Be sure to follow all safety guidelines and use proper wiring techniques.
4. Connect the inverter. The inverter needs to be wired to the battery system. This will involve connecting the positive and negative terminals of the batteries to the corresponding terminals on the inverter.
how to add batteries to home solar ?

1. Determine the total wattage of your home's appliances and equipment, then calculate the total wattage of the solar system you will need to power it.
2. Determine the total wattage of your solar system, then calculate how many solar batteries you will need to power your home.
3. Purchase batteries, solar panels, charge controllers, inverters, wiring and other necessary equipment.
4. Install the solar panels on your roof or other suitable location and connect them to the charge controller.
5. Place the battery at a designated location in your home and connect it to the inverter.
6. Connect the inverter to the home electrical system and the charge controller.
7. After everything is installed, check the system to make sure it is functioning properly.
how long do home solar batteries last ?
In general, solar batteries are designed to last between 5 and 25 years. Depending on the type of battery, installation, and maintenance. Lithium-ion batteries is the most popular solar battery that could last up to 15 years.
The lifespan of a solar battery is also affected by the depth of discharge, cycle life, environment, and maintenance. With proper care and maintenance, solar batteries can be made to last longer than their estimated life.
how to store batteries at home ?
Lithium-ion batteries should be stored in a clean, dry, and ventilated environment to prevent contact with corrosive substances, and keep away from fire and heat sources.
Do not mix the battery with metal objects, lest the metal objects touch the positive and negative terminals of the battery, causing a short circuit, damaging the battery or even causing danger.
Do not knock, acupuncture, step on, modify, or expose the battery to sunlight, and do not place the battery in a microwave or high-voltage environment.
The battery should be stored in a cool environment. When storing the battery for a long time, it is recommended to store it in an environment with a temperature of 10-25 and no corrosive gas.
The battery is charged and discharged every 3 months during long-term storage to maintain battery activity.
how many batteries do i need to power my home ?
This is impossible to answer without knowing the specifics of your home, such as the size, how many appliances you have, how much energy each appliance requires, etc.
Of course, we recommend that you consult our energy specialist directly. They will give you the perfect solution according to the electricity consumption in your home and the placement method.
how long do home battery backups last ?
This depends on the capacity of the battery and the load connected to the inverter.
Generally, a 100 Ah battery should last for about 10-12 hours when connected to a 200 watt load. However, if the load is higher, the battery will discharge faster and the runtime will be reduced.
However, if your battery is at 100% or 60%, the time will vary.
how much does home battery storage cost ?
The cost of home battery storage varies depending on the size and type of battery you choose.
Generally, prices range from around $1,000 to $10,000, no installation costs.
why are home batteries so expensive ?
Home batteries are expensive because of the amount of energy they are able to store and the materials used to build them.
They typically use lithium-ion technology, which is expensive to produce, and their size and capacity can increase the shipping cost.
Additionally, home batteries are typically sold as part of a larger energy storage system, which adds to the cost.
are home batteries worth it ?
While whether or not it breaks at all under warranty is a subjective question about "worth it," the growing popularity of home battery storage systems shows that, for many people, home battery systems really do.
Thanks to the advancement of battery technology, KH Litech's battery technology has reached >6000 times (80% DOD). At the same time, we can provide you with 15 years of after-sales service and corresponding installation and maintenance guidance.
As energy issues are becoming more and more important in grid companies, national governments, and consumers. Many measures on electricity use have been rolled out, such as peak electricity prices and home energy storage systems.
A home energy system can make people live in harmony with nature while allowing you to easily access low-cost electricity even use it for free. Why not try it?
The Reason Choose KH Battery
15 Years of Battery Factory
•8+ advanced manufacturing lines;
•500+ engineers and assembly line workers;
•9000m2 Factory Area;
•400000+ Batteries One Day.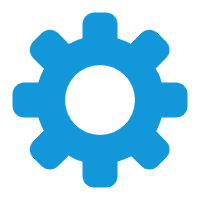 •20+ experienced engineers standing by;
•229+ core technologies and software copyrights;
•Custom voltage, current, capacity, sizes, case color/ label/package, etc.;
•Supply energy battery storage at factory prices in China;
•One-stop custom battery storage solution saves your time;
•Benefit from the lowest MOQ of 1 PCS;
•Sample support for your battery storage solutions;
•Make your business more flexible.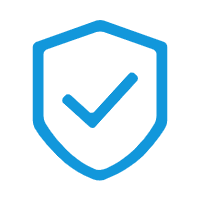 •CE, UL, KC, BIS, CB, ISO, MSDS, UN38.3 certification;
•Entrusted to the authoritative international active laboratory for testing and certification.
•1 Year Ultra-long Extended Warranty;
•24/7 professional service;
•New battery replacement for free;
•Continual technique support.
Want to Learn More About Batteries?
Get started on the inquiry process and connect with factory directly.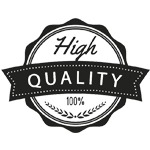 QUALITY
>6000 TIMES CYCLES
10+ YEARS DESIGN LIFESPAN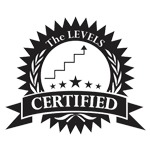 CERTIFICATION
ISO9001:2015,ISO14001:2015,OHSAS18001:2007
CE, CB, UL, KC, FCC, BIS, IEC62133.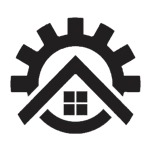 SERVICE
EXW, FOB, DAP, DDP OPTIONAL
T/T, L/C OPTIONAL
Get Lastest News
Subscribe to Us to Get the Latest Battery Industry News and Manufacturing Insider.
Table of Contents In this era of rapid technological development, the battery industry is an indispensable part of the current impact on the life of the most important batteries for lithium batteries and lead-acid batteries, but with the progress of science and technology, sodium-ion battery based on the unique advantages of the device and the
Investing in solar batteries for your home is a significant step towards self-sufficiency, reducing electricity bills, and promoting a sustainable, green lifestyle. With the increasing demand for renewable energy storage, the market is flooded with a variety of options, making the selection process daunting. This buyer's guide is crafted to navigate you through the various
What is Lithium battery? Lithium batteries are a popular type of battery on the market. Lithium batteries are batteries made using lithium metal or lithium alloy as the raw material. The advantages of lithium batteries are high energy density, high voltage, long service life, and lightweight, but it has a disadvantage of high price. Lithium