Industrial Solar Battery Storage Manufacturer in China
Server Rack Lifepo4 Battery Manufacturer
KHLiTech is a rack-mounted battery manufacturer integrating R&D, production, and sales. We use the best batteries as raw materials and a built-in BMS protection board. You can customize the Bluetooth function, specify series or parallel, and choose whether to enable self-heating. 12v server rack battery and 48v server rack battery are welcome to inquire.
LIFEPO4 lITHIUM BATTERY PERFORMANCE
Complete Guide to Industrial Energy Storage Systems
Server rack batteries are becoming increasingly popular in the home solar market, so let's talk about rack mounted batteries today.
what are industrial batteries?
Industrial batteries are large batteries used in industrial or commercial applications, such as powering forklifts, electric vehicles, and large backup power systems. Industrial batteries are designed to provide higher currents and last longer than consumer batteries.
They are usually lead-acid batteries, but as the technology of lithium batteries matures, the market share of lead-acid batteries is gradually being occupied by lithium batteries.
what are industrial batteries used for ?
Due to its poor use environment. The protection level of industrial-grade UPS power is generally higher than IP31, and the price of general industrial-grade UPS power supply is generally higher than that of commercial-grade UPS, and all parts have been treated with "three defenses".
So they are usually applied in the following fields:
Communication Base Station
Having access to a reliable source of emergency energy allows base stations to continue providing vital services during times of crisis, even in the event of a blackout or other emergency.
For a data center,stable and continuous power supply is the basic condition for its normal operation.
Continuous power supply through the combination of grid power supply and backup power supply is a better choice.
Energy exploration is often hampered by natural disasters, technological breakdowns, and a variety of other unexpected events.
Emergency energy is necessary to help ensure that energy exploration continues smoothly.
Hospitals need to be able to quickly switch to alternative energy sources to keep critical medical services running in emergency situations.
And provide uninterrupted power for critical medical services like ventilation, sterilization, and cooling.
By investing in renewable energy sources, such as solar and wind, remote areas can ensure that they have access to energy even in the most dire of circumstances.
This will not only improve the quality of life in these areas, but it will also provide them with the necessary resources to respond to natural disasters and other emergencies.
what is the components of a industrial batteries ?
Same as conventional batteries Industrial lifepo4 batteries usually consist of a battery management system (BMS), a square battery, an operation panel, a plastic bracket and a cover.
Communication protocol ports include RS485, RS232, CAN protocol, etc., which can support unlimited parallel connection, which is beneficial to parallel expansion and power of multiple batteries.
At the same time, there will be related metal casings outside the battery pack, of course, this casing can be customized according to your needs.
what is the difference between industrial batteries and regular ?
The server rack battery adopts an embedded modular design, and the power and capacity of the battery can be flexibly configured to meet the backup power requirements of communication base stations fully. It can be used as an energy storage device for communication base stations with equipment rooms.
As a backup power source for communication base stations, rack batteries have the following advantages:
Commercial-grade UPS mostly adopts high-frequency rectification and high-frequency inverter technology. And the mains and bypass cannot be isolated, and can only come from the same power grid.
The protection level is generally lower than IP20, and the parts are generally not treated with "three defenses".
Due to cost considerations, the main circuit, control circuit, and drive circuit of many commercial-grade UPS power supplies are not isolated.
Commercial-grade PS power supplies can only be designed in two ways: three-phase input and three-phase output, and single-phase input and single-phase output.
Generally mass-produced on a large scale.
For safety reasons, the power supply of the main circuit, control circuit, and drive circuit of industrial-grade UPS are all designed as multiple isolation.
The price of general industrial-grade UPS power supply is generally higher than that of commercial-grade UPS due to its poor use environment the protection level is generally higher than IP31, and all parts have been treated with "three defenses".
Important industrial loads are usually powered by dual power grids (main AC power and backup AC power, also known as mains and bypass), and the two power sources can be isolated from each other.
Industrial-grade UPS can be designed in various ways such as three-phase input and single-phase output, three-phase input, three-phase output, single-phase input, and single-phase output.
Customized according to demand.
Are Industrial Batteries Better ?
Industrial batteries tend to be better at withstanding extreme temperatures and vibration, making them more reliable in harsh environments.
Industrial batteries are typically designed to be more durable and have a higher capacity than consumer-grade batteries, making them better suited for industrial applications.
do industrial batteries last longer ?
Yes, industrial batteries can last longer than regular batteries, depending on the type and level of maintenance they receive.
Properly maintained industrial batteries can last up to five times longer than regular batteries, while those not properly maintained may not last as long.
Industrial batteries may also be designed to last longer than regular batteries, this is determined by its application environment.
How to charge industrial batteries?
1. Read and Follow Manufacturer Instructions: Always read and follow the manufacturer's instructions for charging and maintaining your industrial battery.
2. Use the Right Charger: Make sure to use the right charger for your specific battery. Using the wrong type of charger can cause overcharging, which can damage the battery.
3. Monitor the Temperature: Monitor the temperature of the battery during charging and make sure it does not exceed the manufacturer's specifications.
4. Avoid Overcharging: Overcharging can cause damage to the battery cells and can be a safety hazard.
5. Charge in a Well-Ventilated Area: Charge the battery in a well-ventilated area away from flammable materials.
6. Inspect the Battery: Regularly inspect the battery for signs of damage and wear. Replace any worn or damaged components.
where can i buy industrial batteries 500kwh ?
512KWH (500KWH) is generally assembled in a separate cabinet container, so it is almost not available in some conventional stores such as Wal-Mart, Amazon, etc.
But you can directly search on Google or contact KH Litech, we will give you the precise cabinet Customized solutions for container batteries.
In terms of volume and weight, industrial lithium batteries are smaller and lighter than ordinary batteries. When used in equipment, it reduces the burden on the equipment and increases the usable space, and is convenient for handling during installation or disassembly.
In some specific areas such as communication base station, energy exploration, hospital emergency, remote areas etc. Because of the characteristics of easy maintenance, easy installation and handling, industrial batteries have been widely used.
Litech LiFePO4 lithium batteries are built with light weight, Long life, higher capacity, no maintenance, with the development of Litech technology, more and more solar system are replace their lead acid battery with lithium battery, details advantage as belowing.
Choose KHLiTech as Your Rackmount Battery Manufacturer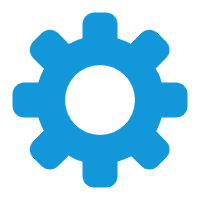 Professional R&D team, customize rack batteries that meet your needs.
15 years of the battery factory with rich experience, reduce your project cost.
Perfect after-sales service and professional technical support.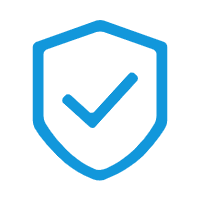 CE, UL, KC, BIS, CB, ISO, MSDS, UN38.3 certification.
Want to Learn More About Batteries?
Get started on the inquiry process and connect with factory directly.
KHLiTech Rack Mount Lithium Battery Promise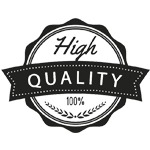 QUALITY
4000 TIMES CYCLES
10 YEARS DESIGN LIFESPAN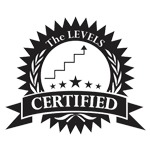 CERTIFICATION
ISO9001:2015,ISO14001:2015,OHSAS18001:2007
CE, CB, UL, KC, FCC, BIS, IEC62133.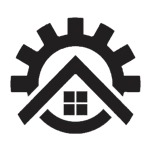 SERVICE
EXW, FOB, DAP, DDP OPTIONAL
T/T, L/C OPTIONAL
Get Lastest News
Subscribe to Us to Get the Latest Battery Industry News and Manufacturing Insider.
Solar Battery Storage News
Table of Contents In this era of rapid technological development, the battery industry is an indispensable part of the current impact on the life of the most important batteries for lithium batteries and lead-acid batteries, but with the progress of science and technology, sodium-ion battery based on the unique advantages of the device and the
阅读更多 »
Investing in solar batteries for your home is a significant step towards self-sufficiency, reducing electricity bills, and promoting a sustainable, green lifestyle. With the increasing demand for renewable energy storage, the market is flooded with a variety of options, making the selection process daunting. This buyer's guide is crafted to navigate you through the various
阅读更多 »
What is Lithium battery? Lithium batteries are a popular type of battery on the market. Lithium batteries are batteries made using lithium metal or lithium alloy as the raw material. The advantages of lithium batteries are high energy density, high voltage, long service life, and lightweight, but it has a disadvantage of high price. Lithium
阅读更多 »