BATTERIES FOR MARINE MACHINE
Keheng lithium battery production factory has passed the ISO: 9001/ISO: 14001, OHSAS:18001 International standard certification system. The existing high-end equipment is fully capable of producing best lithium batteries for all kinds of marine machines. Keheng LiFePO4 lithium battery can last longer and provide more tenacious power. For the battery, under the same weight, the lithium iron battery can store three times the energy of a conventional lead-acid battery, and its cycle life is 3-5 times that of a conventional lead-acid battery. Contect with keheng and let our keheng provide you batteries for your marine system with more lasting motivation.
Whether in kayaks, sailboats, trolling motors, electric yacht motors,  power boats and houseboats , keheng lithium iron phosphate battery system can upgrade your marine system and power longer and farther.
8 Reasons To Choose A Lithium Battery For Your Marine
Want to know more about the price,warranty,or any special requirements?
Get started on the inquiry process and connect with factory directly.
FOUR SPECIAL BATTERIES THAT KhLITECH mAIN SUPPLY
Series capable LiFePO4 battery
To support series connection and parallel connection, the battery BMS PCBA and cell need to convert to another solutions, which  can endure the high voltage and large curret. The maxiam series voltage is 48V and maxium parallel 1000AH, also the blutooth can be realize together.
Main featrures,
Support 4 units series connection, or 10 units batteries parallel connection
The safest lithium iron phosphate (LFP)chemistry
Certified lithium battery manufacturer (ISO9001/ISO14001/OHSAS18001)
The most cutting-edge technology and the most high-end production equipment
Long service life (battery cycle up to 4000times@80%DOD, 10 years design lifespan)
Ultra-light weight (1/3 weight of lead acid battery in same capacity)
Built-in intelligent BMS system, which can realize over-charge protection, over-discharge protection, over current protection function, short protection function, over-temperature protection function, cell balance function
Ultra-low self-discharge characteristic (less than 3% per month)
Enverionment frindly and no heavy metal (NoPb/Cd/Cr/Co)
Low temperature self-heating LiFePO4 battery
Bluetooth enable LiFePO4 battery
High rate LiFePO4 lithium battery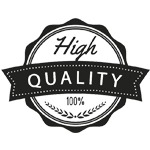 QUALITY
4000 TIMES CYCLES
10 YEARS DESIGN LIFESPAN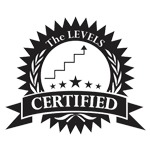 CERTIFICATION
ISO9001:2015,ISO14001:2015,OHSAS18001:2007
CE, CB, UL, KC, FCC, BIS, IEC62133.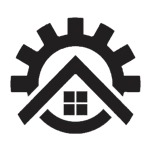 SERVICE
EXW, FOB, DAP, DDP OPTIONAL
T/T, L/C OPTIONAL