Lifepo4 Powerwall Battery Manufacturer in China
5/10KWH Lifepo4 Powerwall For Solar /UPS /Telcom Base Station
KHLiTech is a professional wall-mounted lithium battery manufacturer with 15 years of production experience and a professional R&D team.
The power wall battery uses high-quality lithium battery cells and lifepo4 battery packs. The built-in intelligent BMS protection board protects the battery packs to prevent overcharging, over-discharging, over-current, short-circuit, and other situations.
You can customize the LCD screen, Bluetooth real-time control, automatic heating, and other functions. In addition, series and parallel connections are supported to increase the capacity and power of the system.
LIFEPO4 lITHIUM BATTERY PERFORMANCE
Powerwall Battery Related Products
Powerwall Battery: The Ultimate Guide
What Is A Powerwall Battery?​
Powerwall is a stationary rechargeable lithium-ion home battery energy system introduced by Tesla in 2015. When the grid loses power, the Powerwall battery can use the stored solar energy to continuously power appliances, which is very versatile. It can be customized according to energy needs and reduce dependence on the grid, making it an excellent home energy storage solution.
Why Choose Powerwall Battery?
Powerwall is a great solution to meet your energy goals.
Uninterruptible Power Backup: As a backup power source, use stored energy to charge your home during a power outage, keeping devices running seamlessly.
Monitoring: powerwall can monitor the consumption of household energy in real-time, which is convenient for you for carrying out energy backup.
Independent home power supply: powerwall batteries can be used off the grid, allowing you to take the initiative in energy. Solar energy is safe and environmentally friendly, and independent of the grid.
Cost saving: powerwall can help you avoid the peak hours of the grid and save you electricity bills.
10-Year Warranty: The standard powerwall warranty is 10 years.
What Is Inside A Powerwall?
The KHLiTech power wall battery comprises 16 prismatic 100Ah lithium cells with a built-in intelligent BMS.
The BMS has a communication function and can communicate with the inverter. Communication ports include RS485, RS232, and CAN.
Powerwall batteries support parallel connections to increase capacity, ranging from 10kwh, 20kwh, 30kwh, 60kwh, and more.
The Lithium power wall battery has an LCD that can obtain the battery's voltage, current, capacity, and SOC status in real time.
Of course, you can also connect to Bluetooth to receive information and control the system through your mobile phone.
Advantages of lithium iron phosphate battery
As a lead-acid replacement battery, the advantages of lithium iron phosphate batteries are apparent:
It has a longer service life, 5-10 times longer than lead-acid batteries;
Under the same capacity, lithium batteries are lighter in weight;
The chemical properties of Lifepo4 are very stable, it will not explode, and it is relatively safer;
Lithium batteries are very environmentally friendly and do not contain cadmium, manganese, lead, nickel, cobalt, or acid.
What Types Of Batteries Does Powerwall Use?
The Powerwall uses rechargeable lithium-ion batteries. These batteries have an exceptionally long life and safely store and discharge large amounts of electricity.
What Is The Life Expectancy Of A Powerwall Battery?
Most lithium batteries have a 10-year lifespan, and the Powerwall has a 10-year warranty at 70% capacity. Different brands of products have different DODs.
How Much Energy Does A Powerwall Store?
How much energy a Powerwall can store depends on the system's configuration, which can be tailored to meet your needs.
How Long Does A Powerwall Battery Last?
How long a Powerwall battery can provide power depends on two factors: available storage capacity and the duration of use of the device. You can calculate how long the powerwall battery will last based on the power of the electronics you need to use.
Of course, whether your battery is equipped with a solar panel system is also a factor.
How Does A Powerwall Battery Work?
When the sun rises, the solar panels absorb sunlight and convert it into usable energy to power the home. When the appliance uses energy, the excess is stored in the powerwall. Once the Powerwall is fully charged, the system sends the extra power back to the grid.
When the sun goes down and the solar cells cannot produce energy, the powerwall starts working to provide electricity to your home. This creates a cycle of clean, renewable energy.
Suppose your system does not have solar energy. In that case, the powerwall can charge when your public electricity tariff is low and discharge it during the peak period of electricity consumption or when the electricity tariff is high, helping you achieve the purpose of saving electricity bills. During a power outage, the Powerwall detects the failure and automatically switches to the home's primary energy source.
How Does The Tesla Powerwall Work During An Outage?
When the grid fails, the Powerwall detects the outage and automatically switches to backup power, keeping your equipment uninterrupted during a power outage without you even noticing.
Does Powerwall Work Without Internet?
The powerwall intelligently switches the best network connection so that the Powerwall can be configured with multiple internet connection types such as Wi-Fi, cellular, and wired Ethernet. After connecting to the Internet, you can monitor the powerwall through the app and update the wireless software for free.
If not connected to the network, the powerwall will continue to operate in the last mode it was set to provide backup power during a power outage but will not be able to provide remote monitoring through the app. Prolonged periods of not being connected to the Internet will prevent software updates and may affect the product warranty.
Can You Use The Powerwall Go Off-grid?
If you want to go off the grid, then powerwall batteries are the way to go. KHLiTech's new version of Powerwall supports up to 32 units in parallel and has ample energy storage to meet your home's all-day power needs and achieve energy independence. The same applies to covering losses caused by brief power outages in business.
What can you power with a Powerwall?​
Powerwall is specially designed for home energy and can provide backup power for the whole home.
Powerwall can continuously supply power for 120v lights, small appliances, 240v air conditioners, refrigerators, microwave ovens, water heaters, dryers, and other devices during a power outage.
How much energy a powerwall can store, how many devices it can connect to, and how long it lasts depends on various factors.
You can customize the appropriate powerwall system according to your home energy usage to provide unlimited power to your home.
How Many Powerwalls Do I Need?
How much Powerwall you need depends on your location and personal preference.
A powerwall system can be tailored to your needs, depending on the appliance type, your household energy consumption, and how much energy you want to store.
How Much Is A Powerwall Battery?
In addition to the cost of the battery itself, Powerwall batteries also require gateways, related hardware, and labor costs. 30% federal tax credit and eligible for local rebates if solar rebates and incentives are available locally.
Tesla was the first to introduce wall-mounted energy storage, and it's also trendy. After that, The energy companies produce many alternative household power walls. If you want to buy a Tesla power wall, you can find a supplier, distributor, or trader of Tesla powerwall. Of course, you can also try Tesla powerwall alternative solutions, such as KHLiTech's wall-mount lithium battery.
In any case, please confirm your needs before purchasing or communicating with design engineers. They can help you find the best solution, including specifications and designs.
How Big Is A Powerwall Battery?
Powerwalls with different parameters have different sizes. The Tesla Powerwall 2, for example, measures approximately 45 inches high, 30 inches wide, and 6 inches deep. The dimensions of KH-ES5KPW are L445mm×W259mm×H600mm. Click the link to view the KH-ES5KPW powerwall datasheet.
The picture below is a size comparison of KHLiTech 5kwh and 10kwh lifepo4 wall-mounted batteries.
Where Should You Install The Powerwall?
It is recommended to install powrwall in non-living spaces of the home, such as garages, basements, etc. This protects the battery from unwanted impacts and allows the powerwall to operate efficiently. Of course, the powerwall can also be installed outdoors, but cold weather may be affected. You can communicate with the designer about the appropriate solution so that the powerwall can give full play to its advantages.
How Does Lg Battery Storage Compare With Tesla Powerwall?
LG Chem and Tesla's powerwall backup power supply is the best choice during a power outage. They both use lithium battery storage technology and also provide different product specifications. As shown in the picture:
Capacity:
The capacity of tesla powerwall2 is more significant than that of LG. You can consider a large battery if you have a large device or need to consume a lot of power. Otherwise, choose a small battery. Of course, the battery capacity can also be increased by stacking powerwalls.
Round trip efficiency:
LG's round-trip efficiency is 96%, Tesla powerwall 2's round-trip efficiency is 90%, and LG has higher efficiency. That is, LG loses less energy.
Round-trip efficiency means that the energy generated by the panels is sent to the solar cells, which are stored in the form of DC. To use the power in the battery, it needs to be converted to AC, and a small amount of energy is lost in this process, i.e., power wall 2 loses about 10% of its power.
AC/DC Coupled:
The Tesla Powerwall 2 is AC coupled, while the LG Chem is DC coupled. AC coupling is easier to install and allows the system to be designed around user needs. Although DC coupling is troublesome to install and more expensive, DC-coupled batteries are also more efficient.
Warranty:
Both have a 10-year warranty, but Tesla offers 70% degradation and LG's 60% degradation. Over time, batteries degrade in performance, become less efficient, and use energy faster. If you're looking for a battery that lasts a long time, between two, consider the Tesla powerwall.
Are There Tesla Powerwall Alternatives?
Since Tesla launched Powerwall, other companies have also launched alternative wall-mounted household battery backup products one after another. There are more options for Powerwall battery storage, such as products from LG Chem and Sonnen.
As a supplier of wall-mounted solar cells, we also recommend KHLiTech's energy storage products. 48V, 51.2V, 10kwh, 15kwh, 20kwh, other parameters can also be customized.
The common problems of powerwall have been described in detail above. I believe you have already judged whether powerwall is worth investing in. In simple terms, powerwall batteries can maximize the use of solar energy to provide electricity to humanity, reduce your electricity bills and achieve energy independence, suitable for residential or commercial solutions.
The Reason Choose KH Battery
15 Years of Battery Factory
•8+ advanced manufacturing lines;
•500+ engineers and assembly line workers;
•9000m2 Factory Area;
•400000+ Batteries One Day.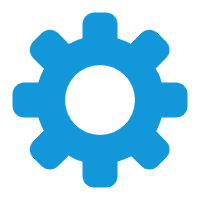 •20+ experienced engineers standing by;
•229+ core technologies and software copyrights;
•Custom voltage, current, capacity, sizes, case color/ label/package, etc.
•Supply energy battery storage at factory prices in China;
•One-stop custom battery storage solution saves your time.
•Benefit from the lowest MOQ of 1 PCS;
•Sample support for your battery storage solutions;
•Make your business more flexible.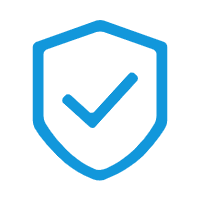 •CE, UL, KC, BIS, CB, ISO, MSDS, UN38.3 certification;
•Entrusted to the authoritative international active laboratory for testing and certification.
•1 Year Ultra-long Extended Warranty;
•24/7 professional service;
•New battery replacement for free;
•Continual technique support.
Want to Learn More About Batteries?
Get started on the inquiry process and connect with factory directly.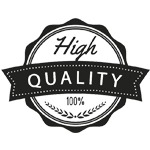 QUALITY
4000 TIMES CYCLES
10 YEARS DESIGN LIFESPAN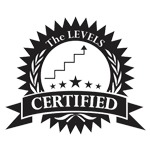 CERTIFICATION
ISO9001:2015,ISO14001:2015,OHSAS18001:2007
CE, CB, UL, KC, FCC, BIS, IEC62133.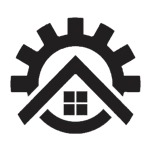 SERVICE
EXW, FOB, DAP, DDP OPTIONAL
T/T, L/C OPTIONAL
Get Lastest News
Subscribe Us to Get the Latest Battery Industry News and Manufacturing Insider.
Solar Storage battery news
Unveiling 2023's Best Deep Cycle Battery for Solar In the quest for sustainable and reliable energy solutions, the selection of a deep cycle battery for solar energy storage emerges as a crucial decision, one that parallels the careful selection of a core component in a sophisticated machine. The efficiency, longevity, and overall performance of a
Read More»
Table of Contents In this era of rapid technological development, the battery industry is an indispensable part of the current impact on the life of the most important batteries for lithium batteries and lead-acid batteries, but with the progress of science and technology, sodium-ion battery based on the unique advantages of the device and the
Read More»
Investing in solar batteries for your home is a significant step towards self-sufficiency, reducing electricity bills, and promoting a sustainable, green lifestyle. With the increasing demand for renewable energy storage, the market is flooded with a variety of options, making the selection process daunting. This buyer's guide is crafted to navigate you through the various
Read More»