Built for high performance in cold  winters, this 35AH 12V LiFePO4 series connection capable battery packs a big punch in a small package. Engineered in a SLA case, but with 35Ah of Lithium Iron Phosphate (LiFePO4) technology, this battery has 2 times the power, half the weight, and lasts 4 times longer than a 35Ah sealed lead acid battery – providing exceptional performance & lifetime value. Combine 2 for 24 Volts or 4 for a 48 Volt system. 35 Amp hours of capacity provides a full day of power for high amp draw electronics like Garmin fish finders, ice augers, or anything where you need a longer run time.
Best Waterproof Battery Box
Lightest Battery
The energy ratio of lithium iron phosphate battery is 2 times that of lead-acid battery, it is the best lead-acid replacement battery, its weight is only half of lead-acid battery, it is currently the lightest lithium-ion battery.
Battery Management Systems – BMS
Lithium-ion batteries have a lot of advantages over their lead-acid counterparts. They're lighter, more efficient, charge faster, and have a longer lifespan. However, they're susceptible to conditions that can damage the battery pack. Tapping into all of this potential requires lithium-ion batteries to be more complex and include components to help avoid these damaging conditions. In fact, this is the primary purpose of the BMS, which means a battery management system.
A battery management system (BMS) is said to be the brain of a battery pack. The BMS is a set of electronics that monitors and manages all of the battery's performance. Most importantly, it keeps the battery from operating outside of its safety margins.
The battery management system is critical to the battery's safe operation, overall performance, and longevity. Moreover, it protects whatever the lithium battery is installed in (boat, RV, etc.) and the people who are using it.
The battery management system monitors individual cells in the battery pack. It then calculates how much current can safely go in (charge) and come out (discharge) without damaging the battery.
The current limits prevent the source (usually a battery charger) and the load (such as an inverter) from overdrawing or overcharging the battery. This protects the battery pack from cell voltages getting too high or low, which helps increase the battery's longevity.
The BMS also monitors the remaining charge in the battery. It continually tracks the amount of energy entering and exiting the battery pack and monitors cell voltages. It uses this data to know when the battery is drained and shut the battery down. This is why lithium-ion batteries don't show signs of dying like a lead-acid, but just shut off.
The Safest Lithium Battery Hardware Bracket Design
Keheng lithium battery adopts high-quality 100% brand-new A-level battery cells, such as LISHENG, CATL, etc., and the BMS protection plate is fixed by automobile-level hardware brackets.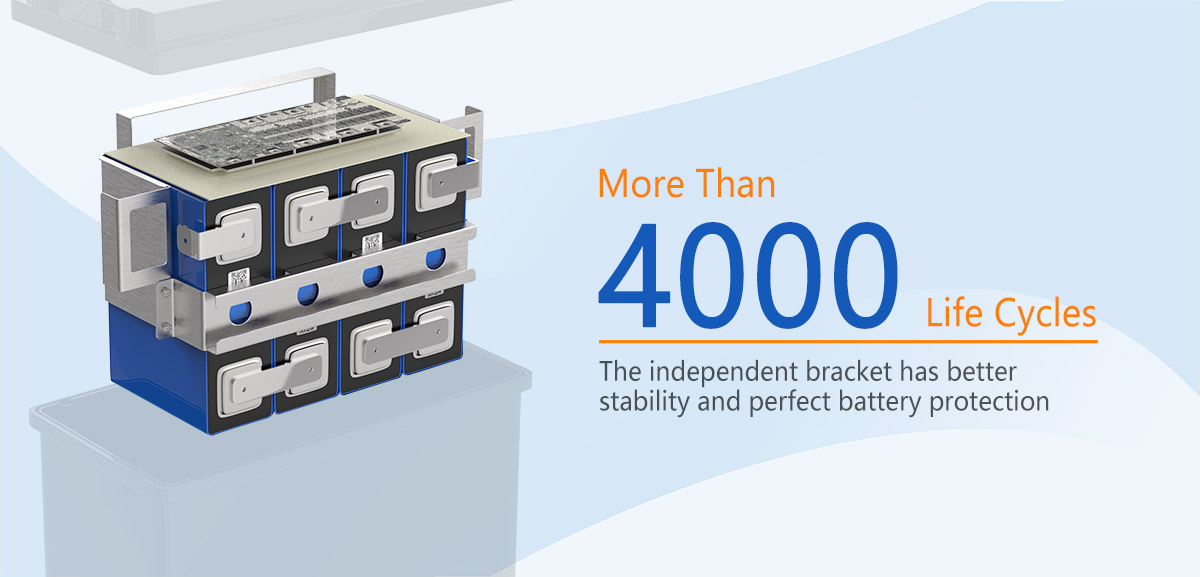 Applications
Solar/wind Energy storage system
Golf carts
Recreational Vehicles(RVs)
Marine machine
UPS Backup power system
Solar street light
35AH 12V LiFePO4 series lithium battery is mainly used in which fields Solar lighting industry, such as solar street lights, solar insecticidal lights, solar garden lights, solar energy storage power, etc.; In the electric toy industry, such as electric remote control cars, electric robots, etc., many electric toys also choose 12V lithium batteries; Mobile lighting industry, such as xenon lamps, high-power LED flashlights, diving lights, searchlights, etc.;
Batteries In Series And Parallel
When you wire batteries together in series parallel you will increase the voltage and amperage by the number of batteries in the group.