48V 100AH ​​LiFePO4 Battery Bank
This 48V 100AH ​​LiFePO4 Battery Bank is made with Lithium Iron Phosphate (LiFePO4) technology for durability.With 3,000+ recharge cycles (and up to 7,000 under ideal charging conditions,50%DOD) the 48V 100AH LiFePO4 Solar battery bank provides 5 X the lifespan than your typical SLA battery.Built-in self-heating system, Built-in smart BMS, which can realize real-time monitoring the battery, Compatible with inverters of multiple brands, which can support 16 units parallel connection.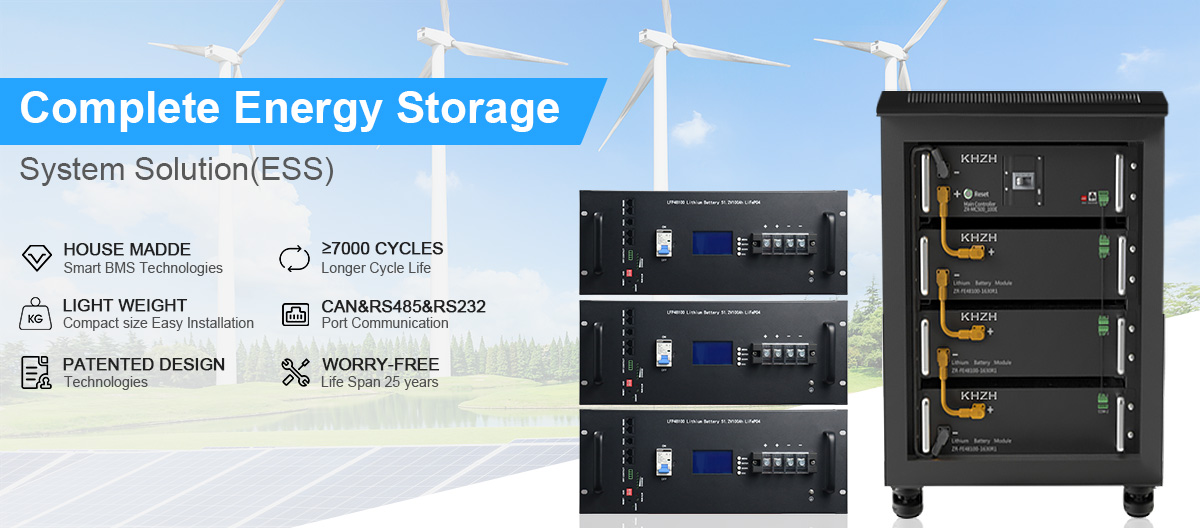 KeHeng lithium batteries provide more energy for high consumption than traditional lead-acid batteries. They also offer ultra-fast charging and discharging, high efficiency and a longer cycle life – plus no maintenance!
Not all lithium batteries are created equal. All KeHeng Batteries use the safest and most stable components, including a LiFePO4 cathode and a built-in Battery Management System (BMS). The BMS ensures a long lifetime, safe handling – and high-accuracy State of Charge (SOC) calculations.
Superior Opportunity
48V 100AH LiFePO4 battery is designed and engineered in the china by KeHeng, the world's leading supplier of deep-cycle batteries for nearly 20 years. You can be confident KeHeng is the highest quality product on the market—backed by KeHeng's extraordinary customer support.
Primary Competitive Advantages
Origin Guarantee/Warranty Price
Product Features/Product Performance
Prompt Delivery/Quality Approvals
Reputation Service/Small Orders Accepted
Solar battery bank series
Factory wholesale direct sale or become our distributor for more details contact us to get the latest wholesale quotation
Internal structure of 48V 100AH LiFePO4 battery bank
KeHeng caring every details of the lithium battery pack to assure you get the most safe and durable battery using experience,Strictly select battery cells and battery pack accessories, strictly implement production ISO specifications.
Main Export Markets
Asia/Australasia Central/South America/Eastern Europe/Mid East/Africa North America/Western Europe
Whether you are ready to order or just want a price quote we will do our best to assist you. Please fill in the form below with your contact info, or send your inquiry to: batteryoemmanufacturer@outlook.com, we will get back to you as soon as possible.
LiFePO4 Battery bank Applications
Solar/wind Energy storage system
Residential Energy storage system
Commercial Energy storage system
Data center
Telecon
UPS Backup power system
Compatible Inverter List
Wide compatibility
Kh-es5kpw lithium ion battery  had been debugged and matched with the mainstream brand inverters in the market and can be directly connected for use.the supported inverter brands are as follows:
Goodwe,pylon,solarfam,victron,growatt,solax,sofar,luxpower,pv1800f,ltw,sorotec,megarevo,voltronicpower,srne,pylon tech,deye. If you have other inverters, you can also contact us, we will serve you wholeheartedly.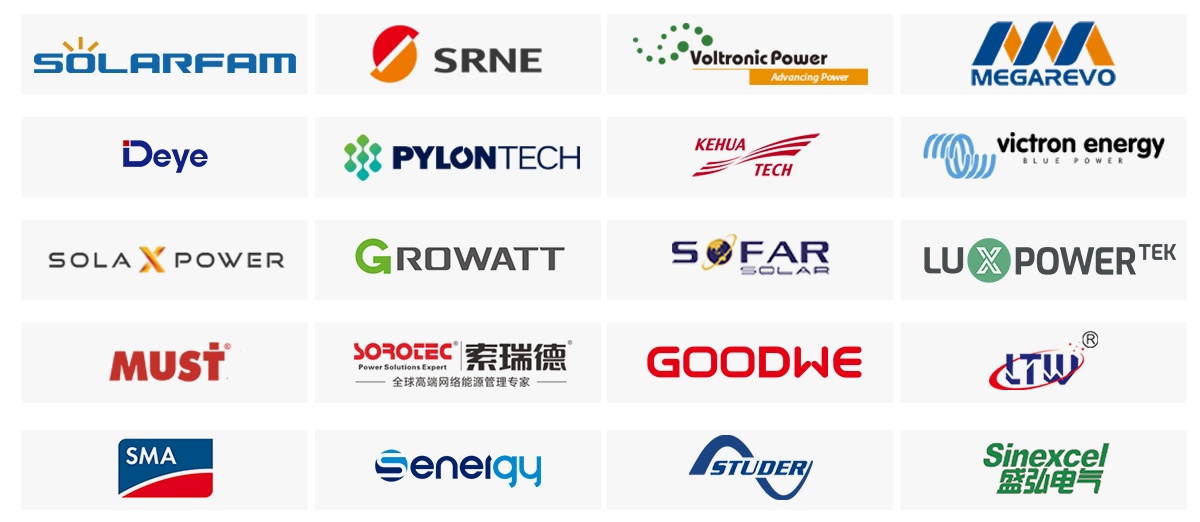 Project