5KWH LiFePO4 Powerwall for 2022 best alternative to tesla powerwall
Crafted out of Lithium Iron Phosphate (LiFePO4) technology, this is a battery built to last. With 6,000+ recharge cycles ,the 5KWH LiFePO4 Powerwall provides 5 X the lifespan than your typical SLA battery. Built-in self-heating system, Built-in smart BMS, which can realize real-time monitoring the battery, Compatible with inverters of multiple brands, which can support 16 units parallel connection.

Internal structure of 5KWH LiFePO4 Powerwall for home Energy Storage System
KeHeng caring every details of the lithium battery pack to assure you get the most safe and durable battery using experience,Strictly select battery cells and battery pack accessories, strictly implement production ISO specifications.
Applications
Solar/wind Energy storage system; Residential Energy storage system
AC Coupled Solar System:Power Base  can compatible well with energy storage invertersResidential grid-tie solar with backup power:Secure power for your home during grid outages by retrofitting your grid-tied system with backup power using proven KHLitech's solutions.Self-consumption: Extra PV power for battery charging. When PV power is low or none, load consumption should take power from the battery first, and from the grid as little as possible.
Off-grid power supply: Cut your consumption peak and save money by reducing loads.When the grid is offline, the storage system should automatically switch to off-grid powering in less than 1s, for external emergency load powering.
Backup power: Respond to external power code control in less than 1s, which is sufficient for frequency regulation and peak shaving among areas.
Community electrification: Cut your consumption peak and save money by reducing loads.
Compatible Inverter List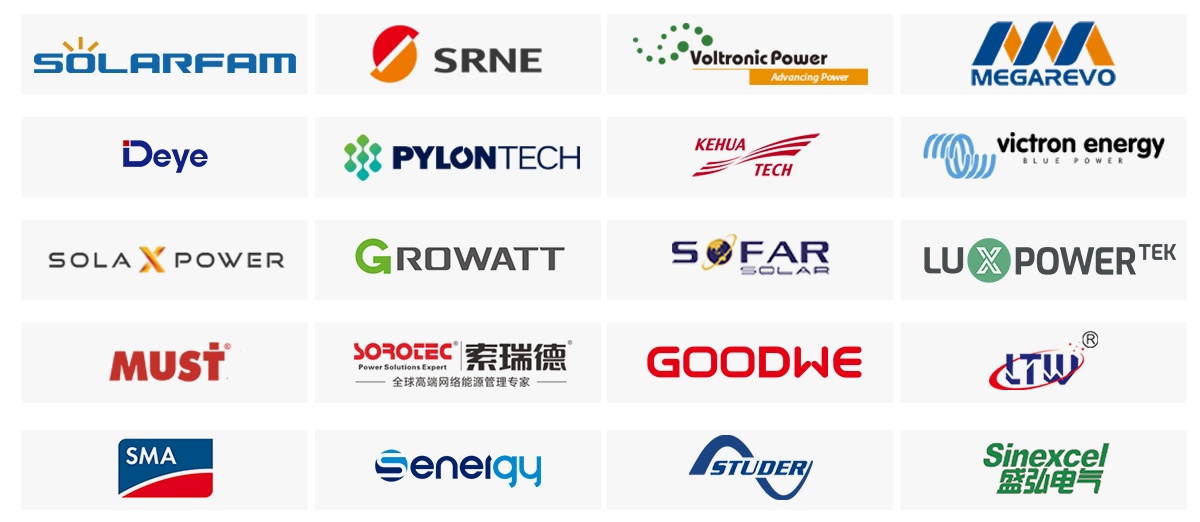 Product project
The market demand for kehehng house Energy Storage Powerwall battery is hot, the company has standing inventory, small batches are sold in stock, and the delivery time for large batch OEM orders is only 7-15 days.In Southeast Asian countries, the installation rate of our products reaches 5%.
In Lebanon, Turkey, South Africa, the Middle East, West Asia and other countries and regions, most of our customers purchase CKD, SDK, finished product purchase, and the shipment volume is more than one container per month. The quality has been well received by customers. Keheng has planned to set up after-sales service in the Middle East. and installation department, as well as storage bases and branches, to better serve local customers.
Product process
Keheng new energy has 6 production lines in its own factory, with a production capacity of 100,000pcs per month, its own r&d technical team, and its production of 100% new grade A Battery cells , to ensure delivery and quality to the greatest extent, own batteries shell mold factory, injection molding factory, develops more than 50 Battery Boxes with proprietary appearance patent of private mold every year, the material technology includes black abs material and full transparent, translucent pc material.
Product shipping
Keheng has many years of experience in customer service in foreign trade of lithium batteries. He has rich experience in customer service in skd, ckd and finished product delivery, and can do safe and reliable packaging according to sea and air transportation.