Server Rack Lifepo4 Battery Manufacturer in China
Server Rack Lifepo4 Battery Manufacturer
KHLiTech is a rack-mounted battery manufacturer integrating R&D, production, and sales. We use the best batteries as raw materials and a built-in BMS protection board. You can customize the Bluetooth function, specify series or parallel, and choose whether to enable self-heating. 12v server rack battery and 48v server rack battery are welcome to inquire.
LIFEPO4 lITHIUM BATTERY PERFORMANCE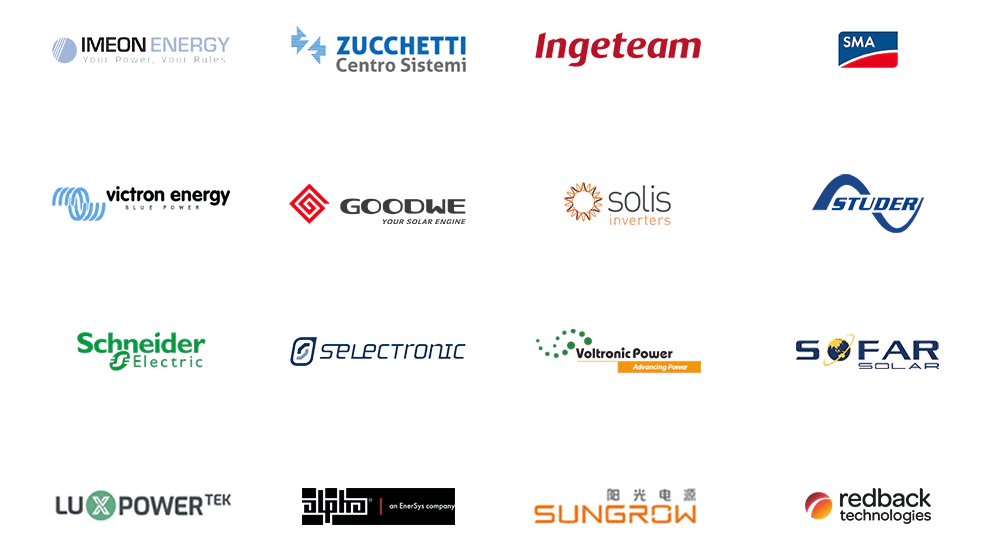 Compatible Inventer Brands
KHLiTech is equipped with a professional engineering team. All the energy storage batteries developed by KHLiTech can perfectly match the mainstream inverters on the market. Don't hesitate to contact us if you have any questions.
Types of Sever Rack Lifepo4 Solar Battery
48V 50ah Rack Mount LiFePO4 Battery LCD Display
Complete Guide To Server Rack Battery
Server rack batteries are becoming increasingly popular in the home solar market, so let's talk about rack mounted batteries today.
What is server rack battery?
As the name suggests, server rack batteries are specially installed in server racks, also known as rack-mounted batteries, which were once used as UPS in data centers. Server rack batteries are usually in a flat shape, use the exact specifications as the server chassis, and are installed in a designated standard server rack.
Advantages of A server rack battery
Rack mounted batteries use lithium iron phosphate batteries, also called rack mount lithium batteries or rack mount lifepo4 batteries, which have the following advantages:
The server rack battery has a compact design, generally between 1u and 4u.
The rack is plug and play, no installation is required, and it is very convenient.
The rack mounted battery uses lithium iron phosphate cells and has a metal case, which is safe and has a long service life
Increase the power of the battery by connecting in parallel
Low internal resistance ensures good discharge consistency of the battery pack
How does rack mount battery work?
Server rack lifepo4 battery usually consists of a battery management system (BMS), a square battery, an operation panel, a plastic bracket, and a cover. The communication protocol port includes RS485, RS232, CAN protocol, etc. It can support the coexistence of unlimited units, which helps the parallel connection of multiple batteries to expand capacity and power. Rack-mounted battery with LCD; you can read the system's operating status and control it anytime. 
The rack battery is based on a lithium iron phosphate battery and lithium battery system. The built-in BMS system and high-performance balancing technology improve the product's overall safety and service life. It is not only flexible in configuration but also high in reliability.
Multiple rack-mounted lithium batteries are placed in the rack, called cabinet-type energy storage batteries. The rear end of each battery is connected to the main control box on the top to control the performance of each battery. For example, the rack-mounted UPS backup battery can maintain the status of each battery through the main control box on each battery.
The intelligent BMS protection board built into the rack battery has multiple protection functions. Such as overcharge, over-discharge, overvoltage, overcurrent, overtemperature protection, and short circuit and leakage protection.
Application of server rack lithium battery
The server rack lithium battery adopts grade A lithium iron phosphate cells with a compact design. Due to its unique structure, it is suitable for small industrial sites, equipment rooms, data centres, telecommunications equipment, UPS backup power systems, communication base stations, commercial office buildings, Single-family houses, energy storage systems, etc.
Communication Base Station Energy Storage
The server rack battery adopts an embedded modular design, and the power and capacity of the battery can be flexibly configured to meet the backup power requirements of communication base stations fully. It can be used as an energy storage device for communication base stations with equipment rooms.
As a backup power source for communication base stations, rack batteries have the following advantages:
⑴ Communication base stations are primarily built in remote areas, and routine maintenance and battery replacement are complex and costly. The grade A lithium iron phosphate battery used in the rack battery has high safety and long life and requires no maintenance.   
⑵ The geographical climate conditions of communication base stations are complex and widely distributed. The lifepo4 battery has a wide range of temperature resistance. The self-heating function can be charged and discharged usually even in a low-temperature environment, meeting the application requirements under complex climate conditions.
⑶ When the communication base station is in an off-grid state, it can be operated with new energy, such as wind and light. Lithium iron phosphate batteries have the advantages of fast charging and discharging, which can quickly store the power generated by new energy sources such as wind and light, and output high-quality and stable electric energy.
Rack mount lead acid battery vs rack mount lithium battery
Server rack lifepo4 batteries are more environmentally friendly as a new energy source, but rack lead-acid batteries are still on the market. What's the difference between the two?
⑴ Safety
The rack mounted lifepo4 battery is a green new energy source, stable and more environmentally friendly.
Rack-mounted lead-acid batteries have the potential to leak toxic gases.
⑵ Performance
Rack mount lifepo4 batteries have been proven to have higher energy density and provide a more stable current.
Rack-mount lead-acid batteries may also have a relatively high energy density, but the current supply is not constant and decreases as the battery drains.
⑶ Stability
When placing any rack mount lifepo4 battery in a rack server, it is vital to consider the stability of the battery in question, and lithium batteries are a more stable choice.
Rackmount lead-acid batteries are much less stable due to their liquid acid composition.
⑷ Charge and Discharge Cycle
The charge-discharge cycle of the rack mounted lithium battery is better, the charge can reach 100%, and the discharge can get 0%, which has little effect on the battery.
Rackmount lead-acid batteries should only be charged to 80% and discharged to 20% to avoid adverse effects on the battery itself.
The cycle life of lithium batteries can be as high as 7000 times, much higher than that of lead-acid batteries.
⑸ Weight
Under the same capacity, lithium batteries are lighter than lead-acid batteries.
Server Rack LiFePO4 Battery VS DIY LiFePO4 Battery
⑴ Batteries:
The quality of batteries is related to capacity, output, and deep cycle life.
Server rack lifepo4 batteries: You need to check which brands and types of batteries are used by the manufacturer;
DIY lithium iron phosphate battery: you can choose the trusted brand and battery type.
⑵ Battery management system:
BMS is crucial to the safety of the battery pack and provides multiple protections.
Server rack lifepo4 battery: with a display, you can customize a variety of functions according to your needs, such as led, Bluetooth, etc.;
DIY lithium iron phosphate battery: choose and formulate according to your preferences.
⑶ Hardware protection:
Server rack lifepo4 battery: manufactured by a professional battery factory, the battery is equipped with a rugged metal shell for protection, which has absolute advantages;
DIY lithium iron phosphate battery: Although you can choose accessories freely, there will be some exposed phenomena in the process which has certain potential safety hazards.
⑷ Convenience:
Server rack lifepo4 battery: buy and use immediately, without any complicated operations, and even technical support and after-sales service;
DIY lithium iron phosphate battery: The whole process needs to be prepared and operated by yourself, which requires patience, knowledge reserve and hands-on ability.
⑸ Conclusion:
The comparison between the two is not very strong, and it mainly depends on which one you prefer. Do you want to realize your ideas through DIY lithium iron phosphate batteries or buy server rack batteries directly, saving worry and effort?
Specifications of rack mount lithium battery
Different application scenarios and different usage requirements need to match different battery specifications. Common rack-mounted battery specifications include current, voltage, capacity, etc. For example, the rack-mounted batteries that Keheng has in stock are 48v 50ah, 48v 100ah, 48v 150ah, and 48v 200ah. We can also customize it to your energy needs. Their previous differences are shown in figure.
What size rack mount battery backup do I need?
There are several factors to consider when shopping for a rack battery: the number and power of devices that need to be connected, how long it will be used, and even the size of your existing rack. Or you can directly buy cabinet-type rack batteries, so you don't need to consider the rack size.
How do I choose the right rack mount lithium battery?
Similarly, a suitable rackmount lithium battery must consider the same factor, the daily energy consumption, which also involves matching the inverter. Don't forget to communicate with the design engineer before purchasing to get the most suitable solution.
Although rack-mounted batteries are compatible with most inverters, you can directly buy an all in one energy storage system (ess) and power storage bricks with built-in inverters if you don't want to worry about compatibility issues.
What does 1U 2U 3U 4U mean?
U means unit. 1U, 2U, 3U, 4U, 5U, 6U, and 7U refer to different sizes of rack-mounted servers. The higher the number, the larger the size.
Is there a high-voltage rack mount lithium battery?
Standard server rack batteries are 12v, 48v and so on. If you need a high-voltage rack-mounted battery, it can be realized by connecting multiple rack-mounted batteries in series, which is very convenient.
Consult professional engineers or server rack lifepo4 battery manufacturers to customize battery solutions to achieve the voltage or capacity you need to meet power requirements.
Stacked Battery Storage Series
Similar to server rack batteries are stackable batteries. Stacked module battery, simple in structure, easy to install, has higher flexibility in increasing capacity.
Advantages of stackable battery storage series:
Stacking modular design, free expansion;
We can use it simply by stacking, and the installation is more convenient;
It can be used in a wide range of temperatures and can operate normally in low-temperature environments;
APP monitors real-time, customizes customer energy demand at any time and connects to/off-grid anytime and anywhere.
About KHLiTech - Server Rack Battery factory in China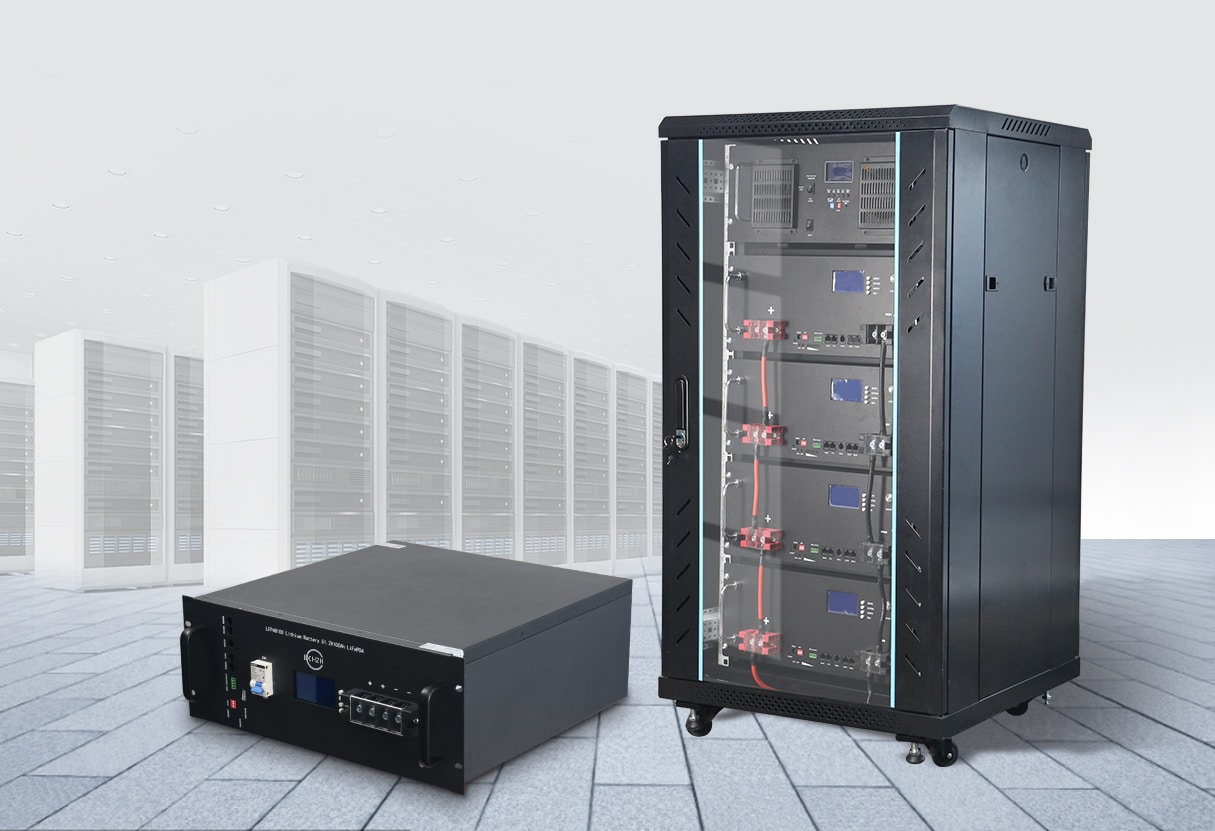 KHLiTech server rack batteries are made of lithium iron phosphate technology, which can be charged and discharged quickly, with higher efficiency and longer cycle life. The charging cycle is up to 7000 times under ideal conditions, 50% DOD, and the service life is five times that of SLA batteries. In addition, the rack-mounted battery has a built-in intelligent BMS with multiple layers of protection. Bluetooth functionality, heating system, series or parallel connection is your choice.
Litech LiFePO4 lithium batteries are built with light weight, Long life, higher capacity, no maintenance, with the development of Litech technology, more and more solar system are replace their lead acid battery with lithium battery, details advantage as belowing.
Choose KHLiTech as Your Rackmount Battery Manufacturer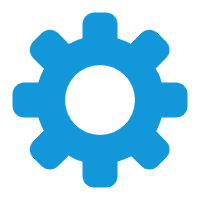 Professional R&D team, customize rack batteries that meet your needs.
15 years of the battery factory with rich experience, reduce your project cost.
Perfect after-sales service and professional technical support.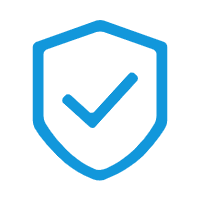 CE, UL, KC, BIS, CB, ISO, MSDS, UN38.3 certification.
Want to Learn More About Batteries?
Get started on the inquiry process and connect with factory directly.
KHLiTech Rack Mount Lithium Battery Promise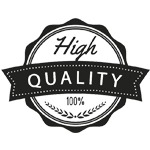 QUALITY
4000 TIMES CYCLES
10 YEARS DESIGN LIFESPAN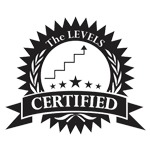 CERTIFICATION
ISO9001:2015,ISO14001:2015,OHSAS18001:2007
CE, CB, UL, KC, FCC, BIS, IEC62133.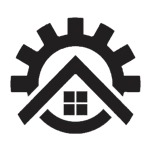 SERVICE
EXW, FOB, DAP, DDP OPTIONAL
T/T, L/C OPTIONAL
Get Lastest News
Subscribe to Us to Get the Latest Battery Industry News and Manufacturing Insider.
Solar Battery Storage News
Unveiling 2023's Best Deep Cycle Battery for Solar In the quest for sustainable and reliable energy solutions, the selection of a deep cycle battery for solar energy storage emerges as a crucial decision, one that parallels the careful selection of a core component in a sophisticated machine. The efficiency, longevity, and overall performance of a
阅读更多 »
Table of Contents In this era of rapid technological development, the battery industry is an indispensable part of the current impact on the life of the most important batteries for lithium batteries and lead-acid batteries, but with the progress of science and technology, sodium-ion battery based on the unique advantages of the device and the
阅读更多 »
Investing in solar batteries for your home is a significant step towards self-sufficiency, reducing electricity bills, and promoting a sustainable, green lifestyle. With the increasing demand for renewable energy storage, the market is flooded with a variety of options, making the selection process daunting. This buyer's guide is crafted to navigate you through the various
阅读更多 »