Lithium Ion Batteries Manufacturer — committed to Offer you the top quality of Lifepo4 RV Batteries 
Lithium RV Battery Manufacturer in China
KHLitech is a leading outdoor lithium RV battery camping manufacturer and supplier in China. We offer lithium batteries for RV systems that are perfect for outdoor gear.
If you have unique lithium rv batteries needs, we also accept customization. Please let us know your needs and we will be happy to serve you.
FOUR SPECIAL BATTERIES THAT kHLITECH MAIN SUPPLY
Which RV are you going to power?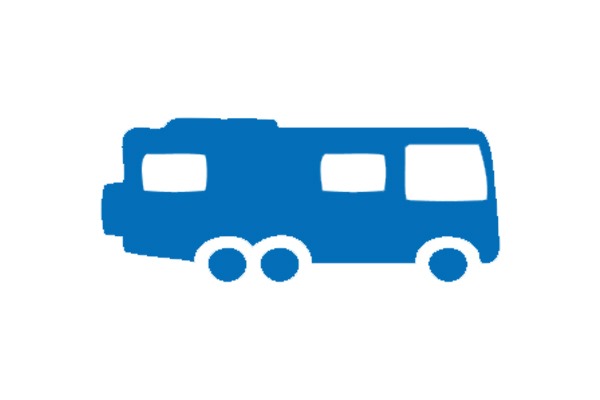 Class A  motorhomes
Largest size 21-45 ft in length and weight over 2000lbs,largest motorized RV, Sleeps up to 10 people.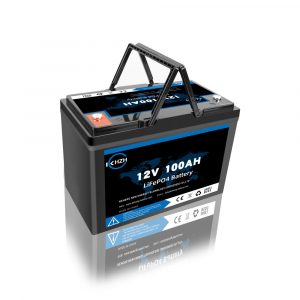 Class B  motorhomes
Built on a van chassis, sometims called "campervans" or " van campers" , Sleeps up 2-4 people.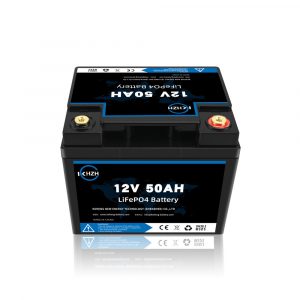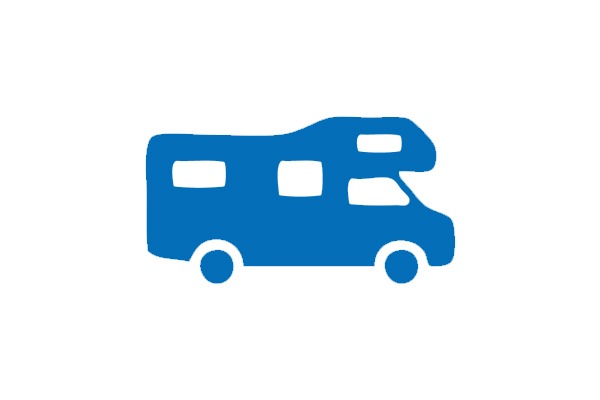 Class C  motorhomes
Also called"mini motorhomes". These RVs combine the best elements of both classes A and B, Sleeps up to 8 people.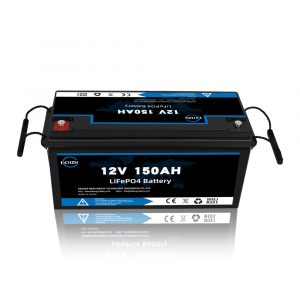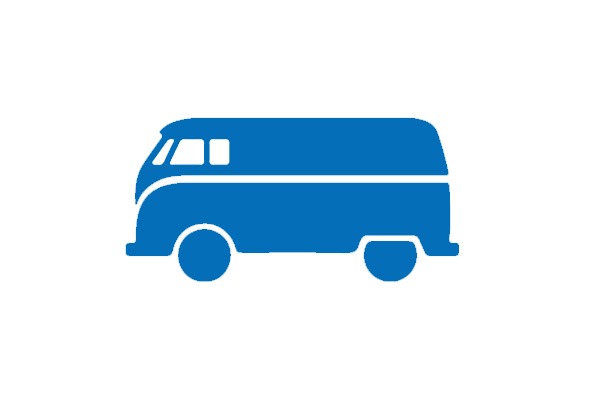 Campervan
Technically class Bs, Compact cooking facilities, a fold-out dining area and sleeping accommodations, Sleeps 1-2 people.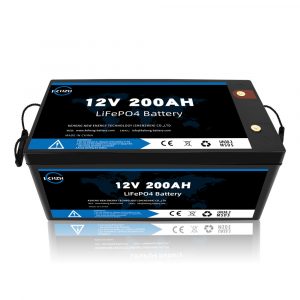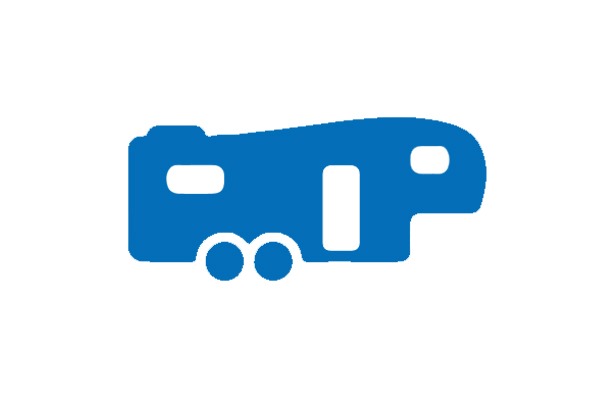 Fifth-wheel Trailer
Like Class As without the motors, these large trailers can be up to 40ft long, Sleeps up to 8 people.
Travel trailer
Available in a wide range of sizes — anywhere from 4ft to 35ft long, Sleeps up to 8 people.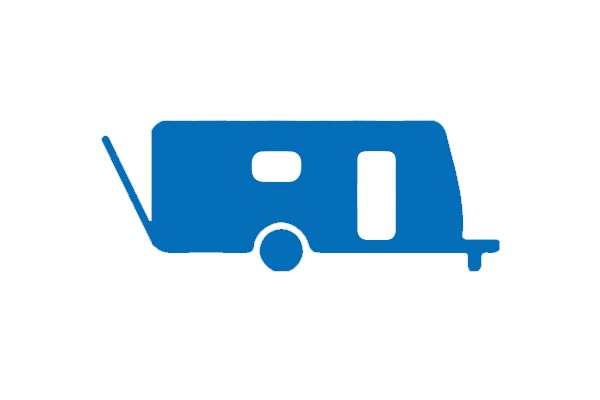 Toy Hauler
A.k.a. sport-utility trailers or "SUTs" Designed to easily transport motorized sports vehicles, Sleeps up to 8 people.
Pop-up comper
Also called "fold-down campers" or "tent trailers." Side sections pack away during travel., Sleeps up to 8 people.
More Than Just an Lithium Batetry Manufacturer
KHLitech has an excellent reputation as a lithium battery manufacturer. Why is that? Because you get more than the lithium batteries you order.
You get a range of specialized services.
              We are open and willing to work with you to                design  the specific battery effects you                         need.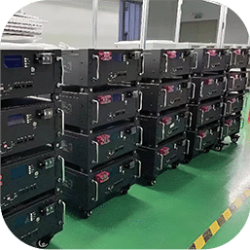 You can choose from our existing battery                    designs and solutions if you don't have your own.
               Our logistics support can help if you need help     getting goods from our warehouse to your                  project site.
               Our professional R&D team is ready to help you       with any technical questions about                                   batteries.
Custom-Made Lithium Rv Battery for Your Specific Needs
Product customization is one of our unique competitive advantages. We customize battery sizes, capacities, power systems, RV battery box designs, product logos, and outer packaging designs to help you get the right product for your specific application. We tailor each requirement to your unique situation for a very seamless, non-controversial, and enjoyable experience!
Why Choose Lithium RV Battery From KHLitech Battery?
KHLitech is the best supplier of Lithium batteries for RVs. Why is that? Because we offer only the best outdoor rv batteries deep cycle solutions. We work with a variety of professionals to provide the best A grade cells, from the top raw material suppliers of EVE, BYD and CATL to our own R&D and battery design. You can come up with your innovative design and we will be there for you.
FAQs About Lithium RV battery
If you have any questions about our rv lithium battery, you can find a compilation of frequently asked questions below. If you have a question that cannot be answered here, please contact our customer service team.
You can get a quote by contacting our customer service department, which is available 24/7. Get the battery capacity, size, the wattage you need. Simply provide us with your specs, and we'll take care of the rest.
A typical lithium RV battery can be fully charged about four times faster than a lead-acid RV battery. So when time is of the essence, especially if you rely on solar power to charge your RV battery bank, this feature can be a lifesaver.
You can order as few as one unit of whichever product you like. We deliver the product following your specifications.
A normal home battery-up order takes 7-10 business days to complete, excluding transit time, which can take anywhere from 7- 15 days, depending on your location. Custom and bulk orders may take a few days longer.
Yes, we can offer your sample beforehand to test it out. Sample time ranges from 3-7 days, depending on the item.
Yes, we can customize LiFePO4 deep cycle lithium battery to meets your needs. Such as customized
battery specfication, battery packaging, structural design, etc.
We are happy to answer any questions you may have about our products and company.
How To Buy Lithium RV Battery - A Complete Buyer's Guide
What is Lithium RV battery?
RV lithium batteries are 12-volt rechargeable batteries that have become a popular alternative to lead-acid batteries, especially for RVers who spend a lot of time off the grid and/or use solar power.
RV lithium batteries are based on a newer, more efficient lithium-ion technology known as LiFePO4 or lithium iron phosphate.
It is also worth noting that deep-cycle RV batteries are often connected in parallel to increase overall capacity. By connecting multiple deep-cycle batteries in parallel, you can increase the available power capacity to meet your RV's energy needs.
How to Choose Lithium RV battery?
Choose a lithium battery with a longer cycle life, more than 80% DOD (depth of discharge) and no maintenance cost, which is more advantageous in the long run. Lithium batteries with the advantage of zero pollution are more environmentally friendly and energy saving.
Choosing the right RV battery is no easy task. There's a reason RVers don't think about it much when they first start using their RV. It can be complicated.
Is a battery the first thing that comes to mind when you think about traveling in your new RV? Of course not! You see yourself driving down back roads, embarking on new wilderness adventures, and parking your RV in beautiful spots in the woods with mountains looming in the background. You know, these are all wonderful things.
But without the right RV battery, you won't be able to live those dreams or enjoy the other RVing pleasures you've envisioned. So let's talk about it – choosing the right battery for your RV.
Recommended Upgrades For Lithium Batteries In Your RV
In recent years, RV lithium or lithium-ion batteries have become extremely popular among truckers and RV owners. This is because these types of batteries are widely considered to be the best choice for compatibility with a wide range of different types of motor vehicles, as well as being able to withstand unexpected power outages.
As a result, RV lithium batteries are more durable than many other batteries. Upgrade your RV lithium battery today!
Buying Lithium Batteries for RVs - What to Look for?
Rated Amp Hours
The amp-hour rating tells you how much electrical capacity the battery has. The amp-hour rating tells you how much current the battery can deliver in one hour. This rating is displayed on most batteries, so you don't have to worry about calculating it yourself.
Maintenance Required
Some batteries require more maintenance than others. Lead-acid batteries require a lot of maintenance, while lithium batteries do not. To minimize maintenance, you can choose lithium batteries. These batteries have a higher initial cost, but over time they become much less expensive than lead-acid batteries.
Life Expectancy
When considering the next factor (cost), you must first consider the life expectancy of the battery. Lithium batteries typically last 10 years or more, but gel batteries and many lead-acid batteries may only last 2 or 3 years (depending on many factors, of course). To extend the life of your battery, choose an RV battery with a good warranty. (Be sure to read the terms of the warranty carefully; some warranties are essentially useless).
The Cost of Batteries
Everyone wants to buy the most durable, top-of-the-line RV battery if they can. If you are on a tight budget, you may have to settle for a less durable or less powerful battery. However, if you have more money, then buying the best battery (lithium) will give you great long-term benefits. High-quality lithium batteries will save you a lot of money in the long run. They also have many other advantages, such as being small, lightweight, maintenance-free, and longer lasting.
Expected Use of the RV
A final consideration is how often you plan to use your RV. If you don't plan to use your RV very often, and you're good at maintaining batteries, you may be able to buy inexpensive lead-acid batteries with a shorter lifespan. But if you plan to use your RV often, with regular weekend camping and traveling, then a high-quality battery is well worth the investment.
Benefits Of Lithium RV battery
Longer battery life
lithium ion rv battery last longer than other types of RV batteries because they don't degrade as quickly as lead-acid or nickel-cadmium (NiCad) batteries. This means you don't have to change batteries as often as you would with other types of batteries, such as deep-cycle AGM and gel batteries, which are typically used in recreational vehicles.
Lithium-ion batteries last about three times as long as these types of deep-cycle RV batteries, which can save you money on battery replacement over time. For example, a lithium-ion battery can last up to 10 years before needing to be replaced, whereas other types of batteries only last about 3-4 years.
More energy stored in batteries
Another advantage of lithium batteries is that they store more energy than other types of batteries. This means you get more power with each charge, which helps you accomplish more driving tasks in your vehicle. You won't have to worry about running out of power while you're driving, because your RV lithium battery will provide you with all the power you need for each trip.
Low maintenance costs
RV lithium batteries require very little maintenance compared to traditional lead-acid batteries. Most lithium-ion batteries have little to no sulfate buildup, which means they don't require the equalization charging and preventive maintenance that lead-acid batteries do. They also rarely require the addition of water like traditional RV batteries.
Lighter batteries
Lithium-ion batteries are much lighter than other types of batteries, including lead-acid, agm rv battery and gel batteries. This makes them easier to transport, especially when you're moving your RV from place to place. It also reduces the strain on your vehicle's engine when you're driving up steep grades or pulling heavy loads.
Stable voltage makes charging easier
Lithium batteries have a very stable voltage, even when fully charged or fully discharged. This means you can store your RV without worrying about damaging the battery when the engine is off. You also don't have to worry about overcharging the battery during extended storage.
While traditional lead-acid batteries are slow to recharge, lithium batteries can be charged quickly with little risk of damage. This makes the recharge time much faster than traditional RV batteries.
Lower long-term costs
One of the biggest advantages of lithium batteries for RVs over traditional lead-acid batteries is their longer lifespan. Because lithium batteries last longer, they require less maintenance and replacement throughout the life of the battery system.
For example, if you spend $1,200 on a lithium battery, you won't need to replace it with another one until about 10 years later, when the battery's capacity begins to drop and it can't store as much energy as it once did.
If you would like to learn more about the benefits of lithium batteries for RVs, contact us today. We can answer your questions and detail how lithium batteries can revolutionize your RV lifestyle.
How to Charge Deep Cycle RV Batteries?
Properly charging an RV battery is critical to keeping them healthy and providing reliable power while traveling.
The following are the steps to effectively charge your RV battery:
Select a charger
Select a charger that is suitable for deep-cycle RV batteries. Smart chargers or multi-stage chargers designed for deep-cycle batteries are recommended.
These chargers have different charging levels that automatically adjust the charging process to prevent overcharging and optimize battery performance.
Safety First
Before connecting the charger, make sure the charger and RV are turned off. Make sure the charger is compatible with the voltage of the RV battery (e.g. 12v rv battery or 6 volt rv batteries).
Disconnect loads
Disconnect any loads or equipment connected to the battery to prevent interference during the charging process.
Battery connections
Identify the positive (+) and negative (-) terminals of the deep cycle RV battery. Connect the charger's positive lead (usually red) to the battery's positive terminal and the negative lead (usually black) to the negative terminal. Make sure the connections are secure and free of corrosion.
Charging Settings
Set the charger to the appropriate charging mode for the type of battery (e.g. AGM, flooded lead-acid or lithium-ion). Refer to the charger manual for specific instructions on selecting the correct charging mode.
Charging Procedure
Turn on the charger to begin the charging process. The charger will go through several stages, including batch charging, absorption charging, and float or maintenance charging.
Follow the manufacturer's recommendations for allowing the charger to complete the charging cycle to avoid stopping the charging process prematurely.
Monitoring
Keep an eye on the charging progress and monitor the battery voltage level. Some chargers may have built-in indicator lights or display panels that provide information about the charging status.
Monitoring the charging process will help ensure that the battery is being charged within the proper voltage range.
Termination and Disconnection
When the charge cycle is complete, it is time to disconnect the charger from the battery. Disconnect the negative (-) lead first, then the positive (+) lead.
NOTE: Always follow the manufacturer's specific instructions. Proper charging practices will help maintain the health and longevity of your RV batteries, ensuring that they are ready to power your adventures on the road.
Why Buy Lithium RV Battery from KHLitech?
KH LiTech is a professional lithium rv battery manufacturer with 15 years of production experience and a professional R&D team.
You can customize the LCD screen, Bluetooth real-time control, automatic heating, and other functions. In addition, series and parallel connections are supported to increase the capacity and power of the system.
RV lithium batteries use relatively new technology, but they greatly improve the quality of life in an RV, especially for rednecks. Fortunately, as more and more people turn to lithium batteries, prices will continue to drop.
Request An Instant Quote For Your Projects!
If you have deep cycle lithium battery questions and specific requirements, please contact one of our industry experts. We are happy
to answer any questions you may have!
We'd like to work with you!
Send us a message if you have any questionsor request a quote.Our experts will give you areply within 24 hours and help you select the right battery you want.