51.2V 5KWH Home Solar Energy Storage System ESS Tesla Powerwall Alternative
51.2V 5Kwh wall-mounted solar battery Storage is specially designed for home energy storage systems, compatible with most inverters in the industry. It can support up to 32 units in parallel connections to increase capacity. Suitable for all kinds of home solar and off-grid energy storage systems, microgrid, etc., it is an excellent tesla powerwall alternative.
5kwh, 10kwh, 15kwh, and 20kwh lithium-ion power wall batteries can all be provided.
The 51.2V 5Kwh energy storage battery uses a lithium iron phosphate battery pack to ensure safe performance. The service life can reach up to 10 years, and the charging cycle exceeds 6,000 times, which is 5 times that of ordinary SLA (sealed lead acid) batteries. It has high safety, Features of high reliability, and high conversion efficiency. The lithium iron phosphate (lifepo4) battery greatly reduces the product's volume and weight, which saves transportation costs and facilitates movement and installation.
The 51.2V 5Kwh solar powerwall battery adds an LCD liquid crystal display, which is convenient for you to know the voltage and capacity of the battery; the built-in intelligent BMS provides multiple protections and can also control the working status of the battery in real time.
Compatible Inverter List
Our powerwall home battery is compatible with nearly all kinds of Inverters, SMA, Solar edge, Sunny island, Deye, Growatt, Goodwe, Outback etc.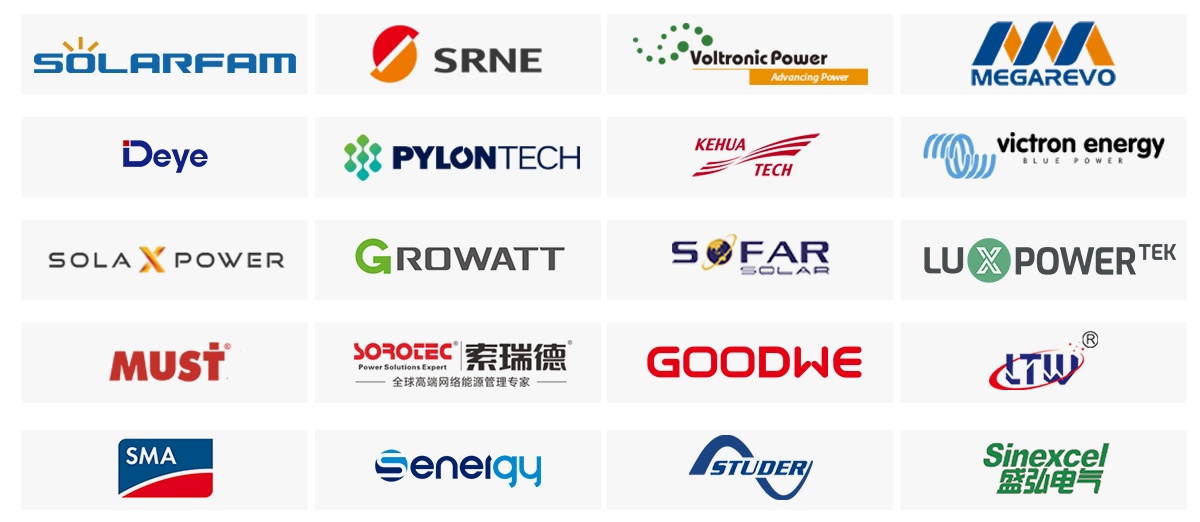 Powerwall Battery Application
The 5kwh home battery is a wall-mounted battery and the perfect Tesla powerwall Alternative. Because the 5Kwh battery has certain conveniences, it has become a widespread energy device. It is widely used in solar/wind energy storage systems, home energy storage systems, small commercial energy storage systems, residential energy storage systems, etc.
AC Coupled Solar System: Power Base can be compatible well with energy storage inverter residential grid-tie solar with backup power: Secure power for your home during grid outages by retrofitting your grid-tied system with backup power using proven KHLitech's solutions. Self-consumption: Extra PV power for battery charging. When PV power is low or none, load consumption should take power from the battery first and from the grid as little as possible.
Off-grid power supply: Cut your consumption peak and save money by reducing loads. When the grid is offline, the storage system should automatically switch to off-grid powering in less than 1s, for external emergency load powering.
Backup power: Respond to external power code control in less than 1s, which is sufficient for frequency regulation and peak shaving among areas.
Community electrification: Cut your consumption peak and save money by reducing loads.
Product Project
The 5Kwh batteries are widely used, so the market has been hot. The shipments in Lebanon, South Africa, Australia, Germany, the UK, Ukraine and other countries and regions are enormous. Our company has always stocked 5kwh and 10Kwh wall-mounted batteries, with simple installation and perfect after-sales process. Don't hesitate to contact us if you need to customize your battery.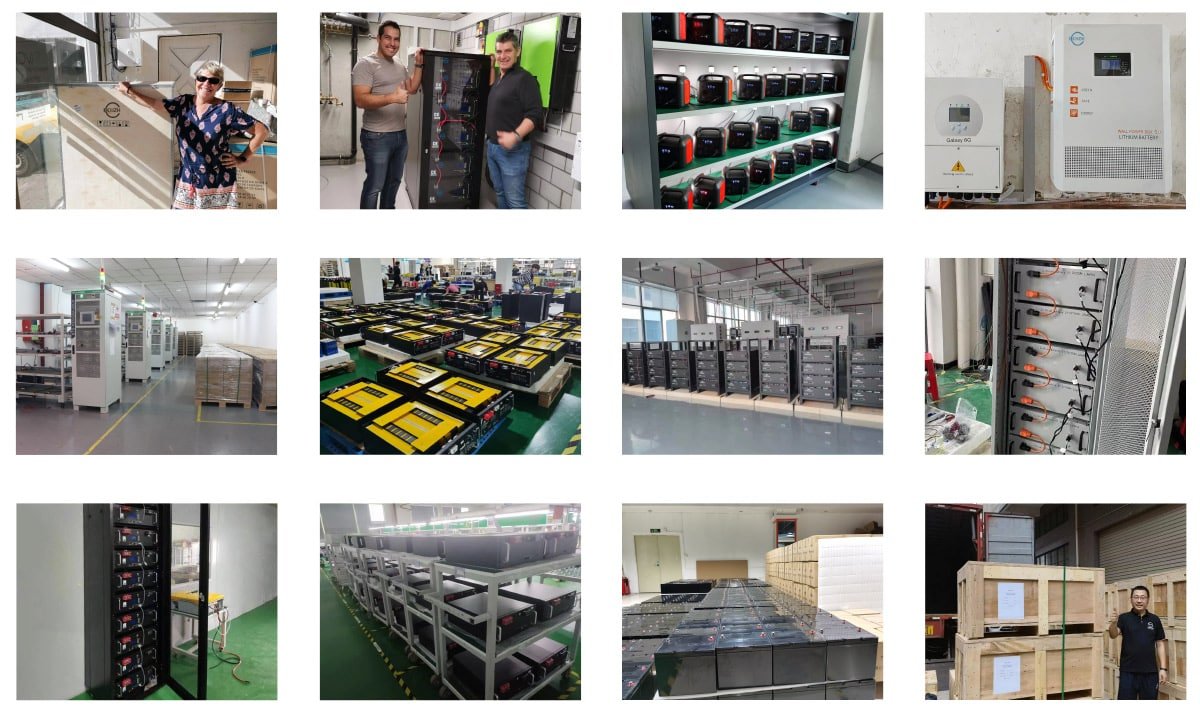 Product Process
As an experienced wall-mounted battery manufacturer, we strictly implement ISO production specifications, using brand-new grade A batteries and accessories. After 37 strict production processes, every battery detail is confirmed.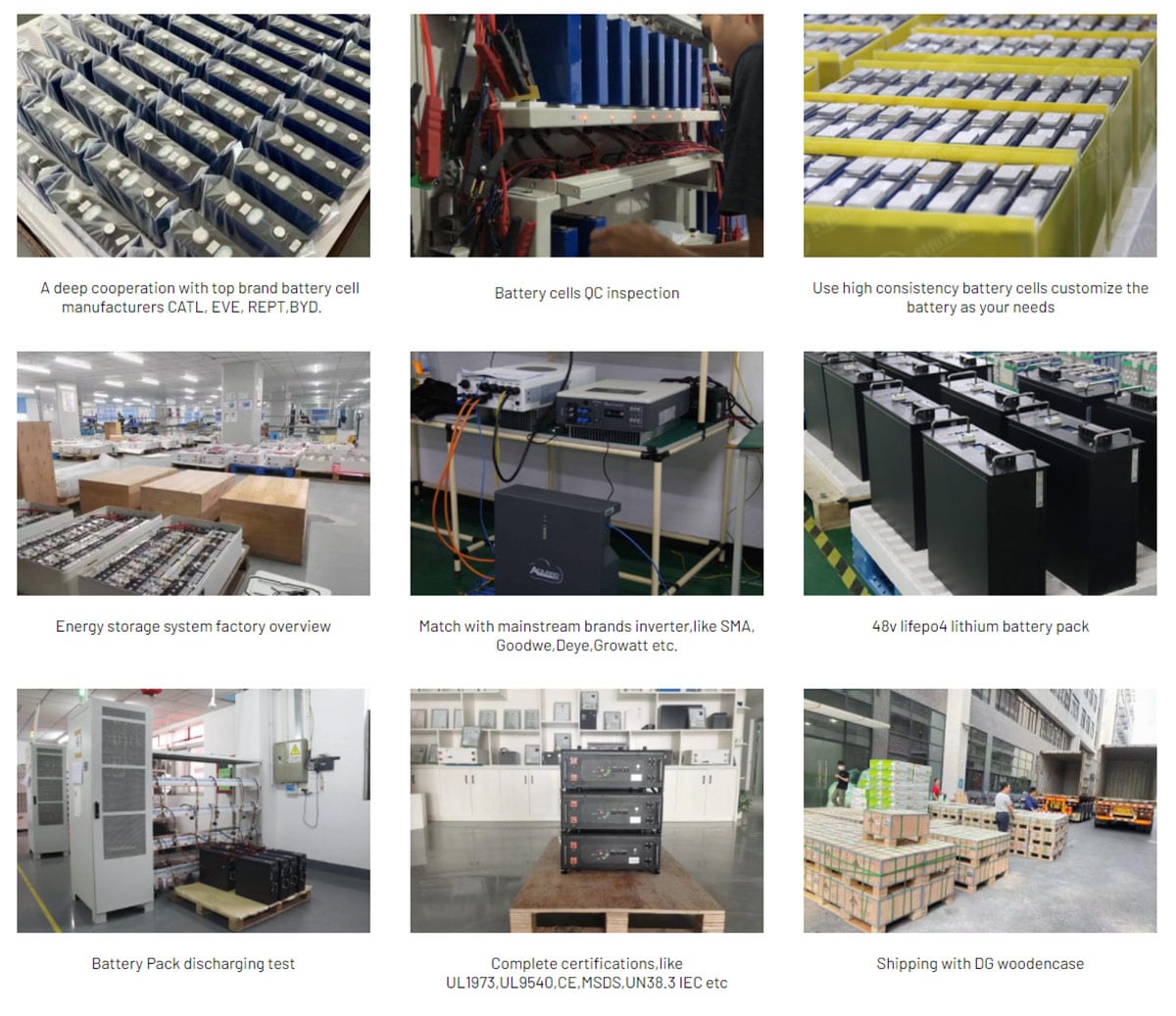 Product Shipping
After the battery is produced, we will pack it in wooden boxes or cartons according to the transportation method selected by the customer and send it out through our long-term cooperative freight forwarder.

Certification
Our power wall batteries comply with ISO/CE/UL1973/UN38.3/MSDS/ROHS/IEC62619/CEC standards.
What Customers Say
Our batteries are highly rated, and not just powerwall batteries.
KHLiTech – Battery Energy Storage System Factory
We are a BESS manufacturer that provides one-stop battery solutions. In addition to the Powerwall battery, we can customize rack-mounted battery, all in one energy storage system, and the power storage brick. Keheng New Energy is a battery factory with 6 production lines, has its R&D team, and accepts OEM/ODM.