48v 5kwh All In One Energy Storage System Lifepo4 Solar Battery for Home- KHLiTech ESS
This 48v all in one energy storage system uses a brand new grade A lithium iron phosphate battery with a cycle life of more than 6,000 times, a lifespan of up to 10 years, and a 5-year product warranty. The combination of the lithium battery pack, inverter, and controller saves the process of pairing the battery with the inverter, giving people many conveniences. In addition, there are RS485, RS232, CAN communication protocol ports, plug, and play, widely used in solar home energy storage, energy supply for small and medium-sized enterprises, and industrial projects.
In addition to the built-in inverter, the all in one energy storage system is different from the wall-mounted lithium battery in that it is floor-standing, and a pushable universal wheel is added at the bottom, making it more flexible in movement and use.
KHLiTech's all-in-one energy storage system supports expanded capacity, is designed according to the power used by different customers, and achieves capacity customization through parallel connection. It supports up to 16 batteries in parallel, and the capacity ranges from 10Kwh, 20Kwh, 30Kwh, 40Kwh, 50Kwh, 60Kwh, and 70Kwh to 163.84Kwh.
All In One ESS Smart Panel Function
The body of the all in one solar battery system has an embedded handle and fixed universal wheels, which is convenient for you to move the position of the energy storage system flexibly and enjoy green energy anytime, anywhere. The control panel has an LCD screen to display the working status of the battery in real-time, which is convenient for adjusting the working parameters at any time. There are control switches on the back of the all-in-one energy storage system, photovoltaic input, mains input, mains output, and grounding wire.
Built-in Power Frequency Transformer
The all-in-one ess battery has a built-in power frequency transformer, which has higher adaptability and reliability than high-frequency inverters. The system is more cost-effective in low-power home energy storage scenarios.
Advantages of Battery Management Systems
The BMS technology is installed inside the battery of the all-in-one machine, which supports customized multi-functional features and effectively protects the battery. Prevent overcharge, over-discharge, over current, over temperature, short circuit, leakage, etc.
Advantages of 48V All-in-One ESS Battery
Using a brand new grade A lithium iron phosphate battery;
More than 6000 cycles, 80% DOD;
10-year service life, 5-year product warranty;
Built-in intelligent BMS, LCD screen real-time monitoring;
Plug and play, install the handle and universal wheels, portable;
Flexible configuration. Capacity can be expanded to 163.84Kwh;
Energy independent and can be used as a backup/UPS;
Wide temperature range, -10℃-45℃;
Support customization of different power, accept ODM/OEM;
All In One Battery Certification
KHLiTech has exported batteries to Europe, America, the Middle East, Asia, Africa, Oceania, South America, and other regions. We have complete certifications, including ISO/ CE/ UL1973/ UN38.3/ MSDS/ ROHS/ IEC62619/ CE certificates.
What Customers Say About All In One ESS
The practicability, convenience, and high-cost performance of KHLiTech energy storage batteries have won unanimous praise from customers.
Applications
The integrated energy storage battery has a built-in inverter, controller, and battery, plug and play. Because of its simple operation, flexible movement, and large enough power, it is the first choice for family backup power. In addition to home energy storage, there are applications in commercial energy storage, wind energy, power systems, on-grid/off-grid, and renewable energy systems.
The all-in-one energy storage system stores energy and can run off-grid, reducing your dependence on the grid. As an emergency and backup power supply, seamlessly switch the connection mode when the power grid fails. Using all in one solar battery system during peak hours can save electricity bills.
Project Cases
We can see that the market share of our energy storage battery products is still outstanding.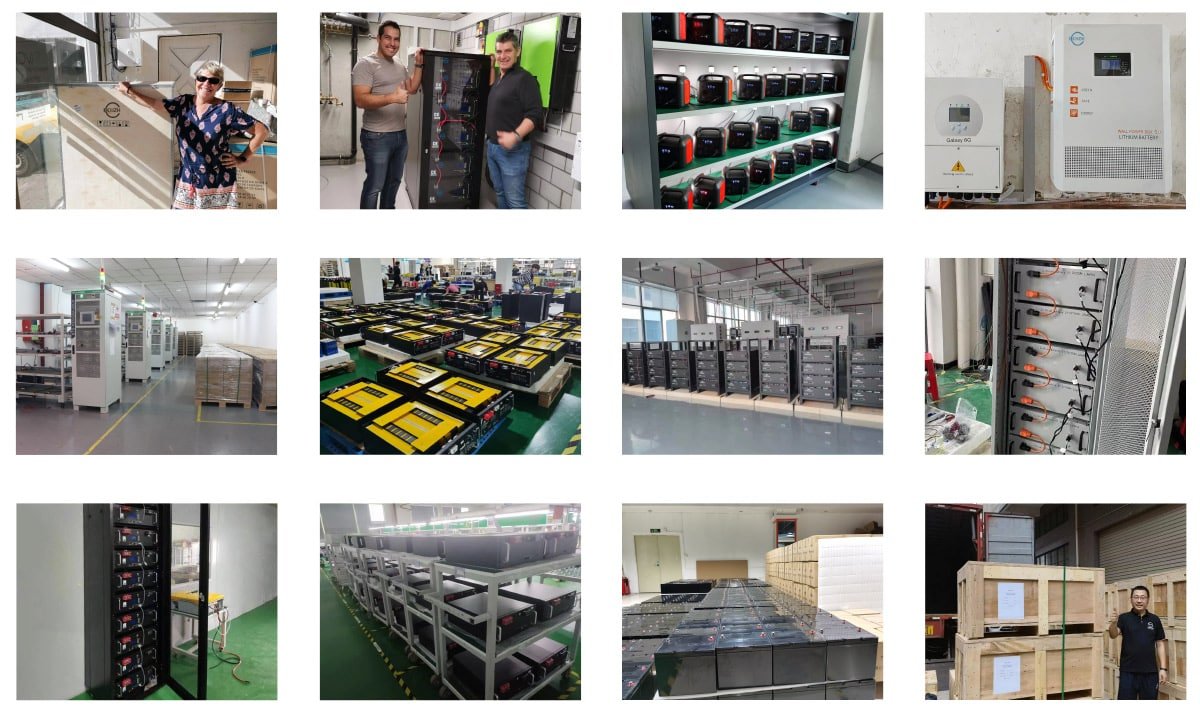 Compatible Inverter List
KHLiTech's battery energy storage is perfectly compatible with inverters of more than 16 well-known brands worldwide. For Examples: Goodwe, Growatt, Victron, LXP, Sofar, Deye, FoxESS, Renac, Voltronic power, Sermatec, SREN/TBB, SMA, Studer, MUST, PYLONTECH.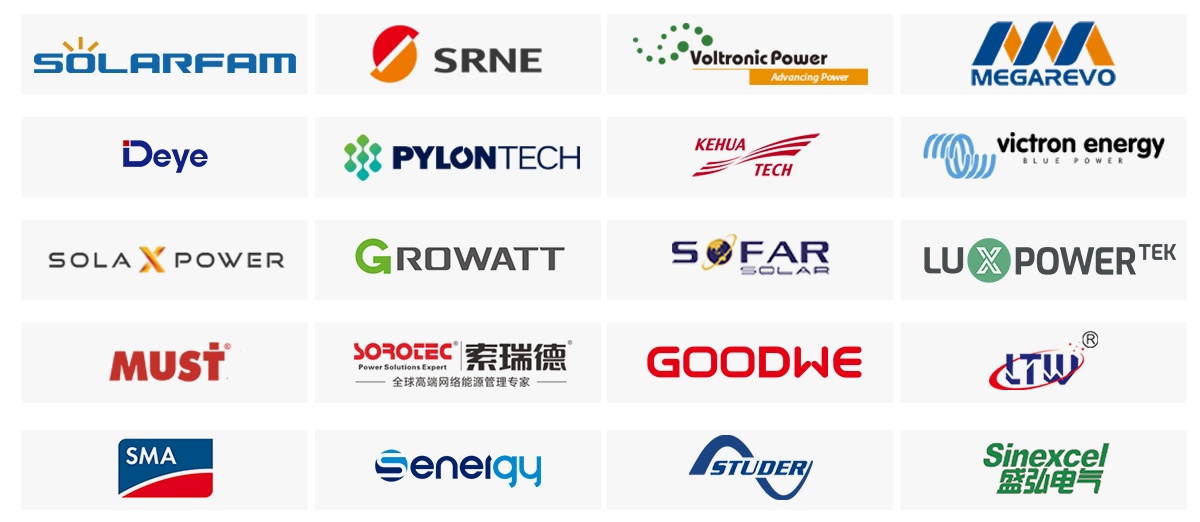 Product Process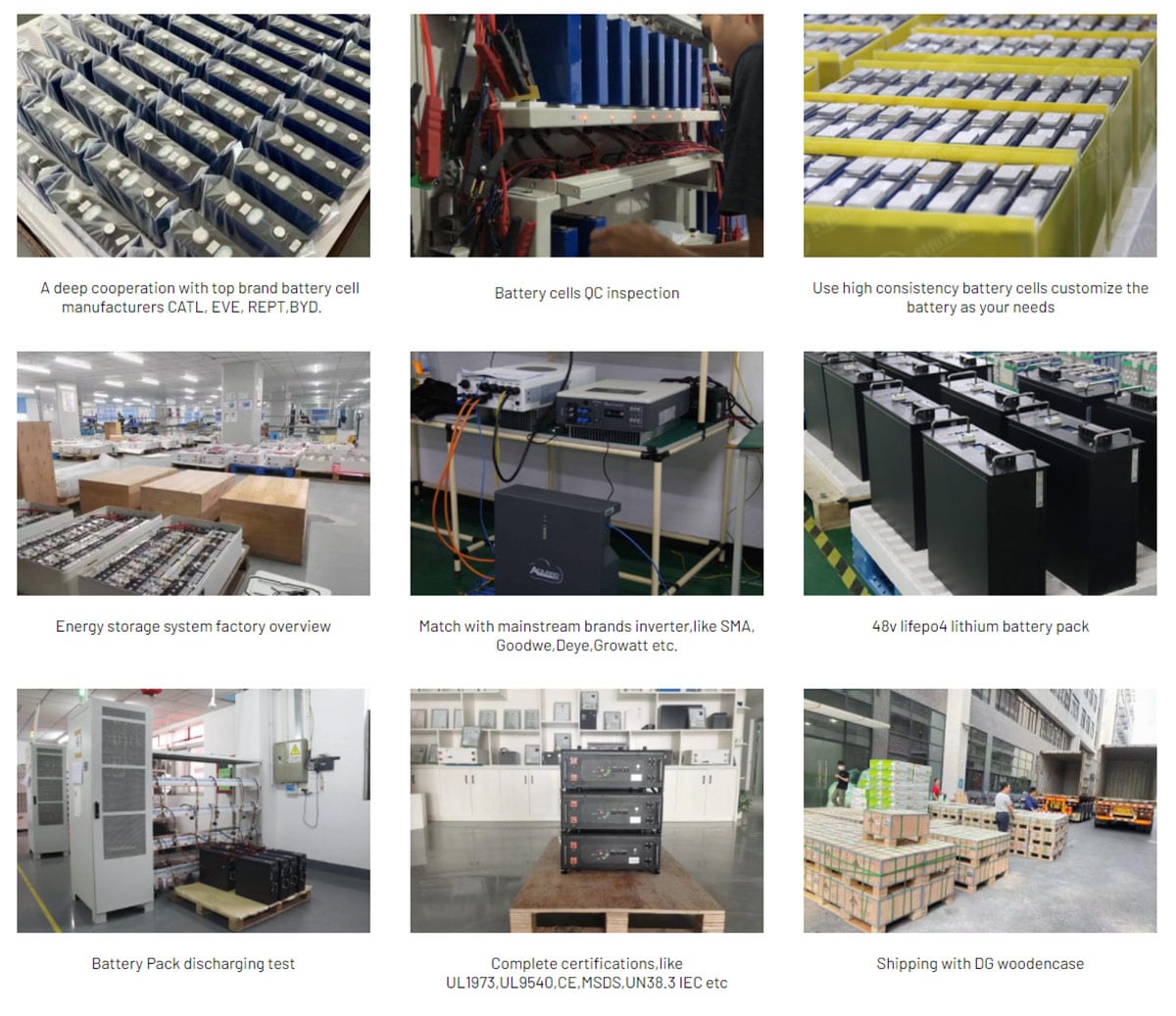 Product Packing and Shipping
KHLiTech has been engaged in the export of lithium batteries for 15 years. It has delivered lithium battery storage systems to more than 130 countries and packed batteries according to sea and air shipments. Its rich experience allows customers to receive satisfactory products and packaging.

KHLiTech – Battery Energy Storage Factory in China
As China's top 5 energy storage system manufacturer, KHLiTech keeps improving its technology and strength. Since 2008, KHLiTech has developed into a battery manufacturing plant covering an area of 9,000 square meters, with six advanced production lines, providing you with one-stop battery solutions from design to batteries. We upgraded products constantly to be the most optimal. Besides all-in-one ess, we also offer Tesla Powerwall Alternative (wall-mounted battery ), server rack lifepo4 battery, and stackable home battery.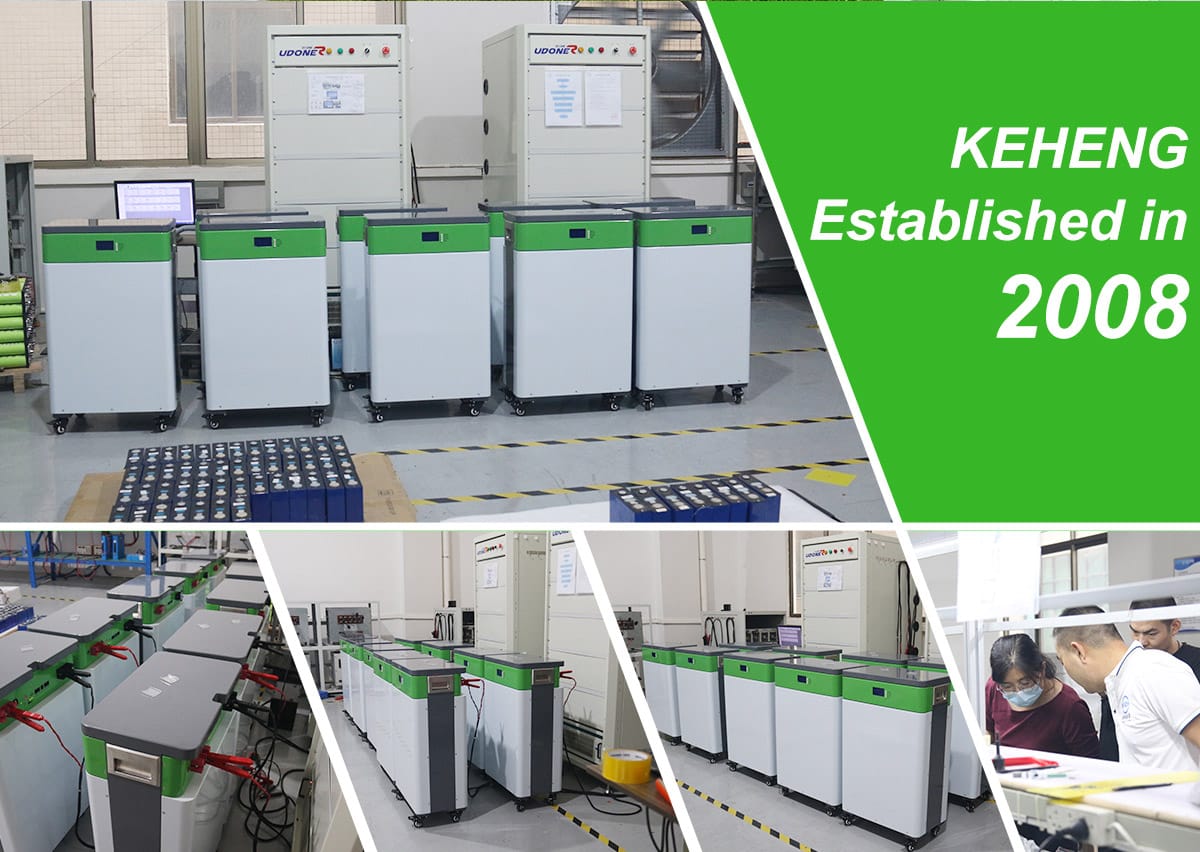 Why Choose US
• 15+ Years Warranty
• Custom Battery Solution
• ODM/OEM Service
• Factory Direct Price
• Strict Quality Control
• After Sales And Warranty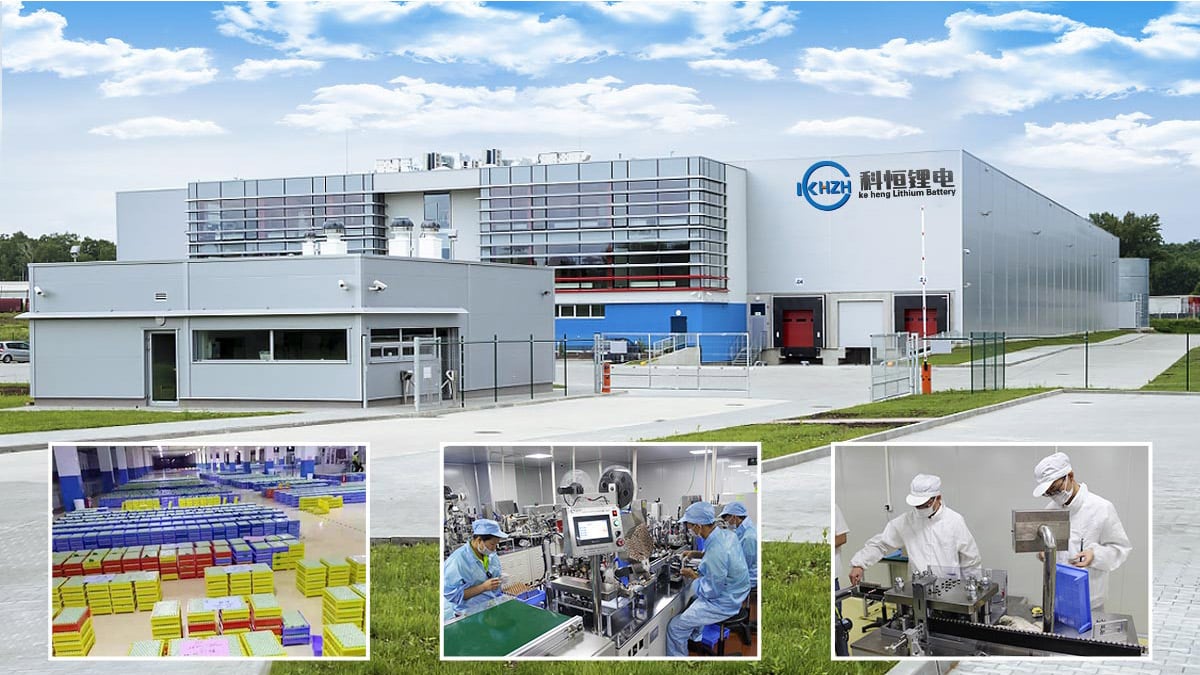 Find a Distributor
We have many distributors at home and abroad. If you are looking for high-quality energy storage batteries, don't hesitate to contact us. KHLiTech is a battery energy storage system manufacturer in China with 15 years of rich experience.