High Rate Discharge LiFePO4 battery
The 6Ah 12V high rate LiFePO4 battery is specially designed as a drop-in replacement to lead acid batteries. The 6Ah 12.8V LiFePO4 battery delivers omrepower, faster charging and longer life than comparable lead acid batteries. With high efficiency and ultra-fast charging and discharging capabilities, the The 10Ah 12.8V Lithium iron phosphate battery is an ideal solution for industrial applications where a long services and quick charing is needed.
Crafted out of Lithium Iron Phosphate (LiFePO4) technology, this is a battery built to last. With 2,000+ recharge cycles (and up to 7,000 under ideal charging conditions) the 6Ah provides 5 X the lifespan than your typical SLA battery. This battey can offers a very high level of power for easy start of internal combustion engine and embeds high-performance Lithium Iron Phosphate cells designed to provide extreme discharge current flow.
Normal Battery VS High C Rate Battery
Due to the high-rate battery use the electrode material which is favorable for high-rate discharge, the internal resistance design of the electrode is smaller than that of the ordinary battery, so the rate battery have high discharge platform, high discharge efficiency, and high output power and energy.
6AH 12V High Rate LiFePO4 Battery  With lcd Display
6AH 12V High Rate LiFePO4 Battery ip65 Waterproof  Box
6AH 12V High Rate LiFePO4 Battery Advantages
High performance in power, discharge, and life cycles due to stacking process.
Ability to achieve 150C pulse, 90C discharge for 2 seconds, 45C continuous discharge, and 5C fast charging.
Provides better temperature stability and tolerance due to the allowance of higher discharge rate.
Ultra-thin characteristics, light weight, flexible size, flexible shapes, and ability to accommodate many applications.
With ultra-thin characteristics, small size, extremely light weight, High discharge rate lithium polymer can be made into a variety of shapes and capacities of shaped batteries, thickness can reach 0.5mm;
High Rate Discharge Battery Cell Applications
Kh's high rate discharge battery cell for RC Hobby, Power Tools, Electric Racing Motorcycle, Electric Paramotor, Formula Student Car, Electric Skateboard, Power Sports Starting Battery, Jump Starter, Portable Power Station etc. Our R&D team works closely with clients to provide the best solution for their applications.
High rate Starter battery for Motocycle/ Powersports
Electric Racing Motorcycle ,  Electric Skateboard, Formula Student Car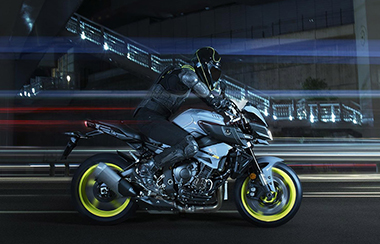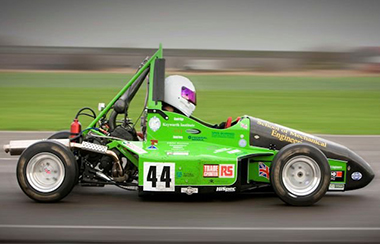 6AH 12V  High Discharge battery for powerful car jump starter
6AH 12V high discharge rate pouch cell is currently the best and commonly utilized for car jump starter. We offer jump starter OEM/ODM solutions as well as custom LiPo/LiFePO4 cells for Jump Starter.
6AH 12V Jump Starters are ultra-compact, yet powerful devices with the power of lithium technology. Pound for pound, lithium provides extreme energy output at a fraction of the size. And coupled with high-end electronics and design, it produces safe and efficient performance.
Portable lithium battery jump starter packs up to 2,000A. Powerful battery booster jump box for jump starting cars, boats, motorcycles and more.
6AH 12V High Discharge battery for Hyperloop High-Speed Rail
Why you need High Discharge Rate Battery?
If the ordinary battery is fast charged, it is easy to cause lithium stripping of the negative electrode, which leads to an accelerated deterioration of the battery performance. In severe cases, the internal short circuit leads a fire explosion of the battery may occur. Most consumer applications require only 1C of battery, you should choose high discharge battery that if you need higher discharge rates and faster charging times. With the development of various industries, the demand for higher discharge and faster-charging requirements for batteries is increasing constantly.
At present, high-rate batteries are widely used in aerial drones, agricultural plant protection drones, emergency start power supplies, model aircraft, power tools and etc.