204v 20kwh Lifepo4 Battery High Voltage Energy Battery Storage System
This High Voltage ESS Battery Storage Cabinet operates at a high voltage of 204 volts to efficiently store and distribute energy. Higher voltages are advantageous in some applications because they reduce resistive losses during power transmission. This cabinet is designed to store a specific amount of electrical energy, measured in kilowatt hours (kWh) or megawatt hours (MWh).
Benefit Of High Voltage Energy Battery Storage System
Lithium Iron Phosphate Battery Chemistry: LiFePO4 is a lithium ion battery chemistry that provides stable, safe operation. It has a high energy density. KHLitech all the battery use Grade A cells with a cycle life of more than 6,000 cycles, a service life of up to 10 years.
Battery Management System (BMS): The BMS is the key component that monitors and manages the performance of lithium iron phosphate battery cells. It ensures safe charging and discharging, balances individual cells to maintain consistency, and prevents overcharging or overdischarging.
Cooling and Thermal Management: High voltage energy storage systems generate heat during charge/discharge cycles. Effective cooling and thermal management systems are necessary to maintain optimal operating temperatures and extend battery life.
Control and Monitoring System: The battery energy storage systems cabinet is equipped with a control and monitoring system that allows the operator to monitor the system's performance in real time performance. The system provides information on energy levels, battery health and system status.
Safety Features: The safety of high voltage energy storage systems is of paramount importance. The cabinet should have safety mechanisms such as fuses, circuit breakers, and anemergency shutdown systems to protect against electrical hazards and prevent equipment damage.
Enclosures and Environmental Protection: Cabinets are designed with safe, weather-resistant enclosures to protect the internal components from environmental factors, ensuring safe operation in a variety of conditions factors, ensuring safe operation in a variety of conditions.
Communication and Integration Functions: Supports RS485 RS232 CAN communication protocols.
KeHeng lithium batteries provide more energy for high energy consumption than traditional lead-acid batteries. They also offer ultra-fast charging and discharging, high efficiency and longer cycle life – plus no maintenance!
Not all lithium batteries are created equal. All HengLin batteries use the safest, most stable components available, including a lithium iron phosphate cathode and a built-in battery management system (BMS). This BMS ensures long life, safe handling and highly accurate state-of-charge (SOC) calculations.
Reliable High-voltage Energy Battery Storage System
Ultra-low electricity prices: High-voltage energy storage system can take advantage of different electricity prices based on time-of-use pricing. They can save money by storing energy during off-peak hours when electricity costs are lower and discharging it during peak hours when electricity costs are higher.
Renewable Energy Integration: High-voltage commercial energy storage systems combined with a solar carport allows for more renewable energy to be integrated into the grid. The system reduces reliance on fossil fuel power by storing excess solar energy when demand is low and releasing it when demand is high.
Environmental Benefits: By promoting the utilization of solar energy and reducing reliance on conventional power plants, the application of high-voltage storage batteries in solar garages contributes to a greener, more sustainable energy ecosystem.
204v 20kwh High Voltage Energy Battery Storage System Applications
Home energy storagesystem
Solar Energy Storage System
Solar Power Station
Backup Power Supply
Communication Base Stations
Energy Battery Storage System B

attery Certification
KHLiTech has exported batteries to Europe, America, the Middle East, Asia, Africa, Oceania, South America, and other regions. We have complete certifications, including ISO/ CE/ UL1973/ UN38.3/ MSDS/ ROHS/ IEC62619/ CE certificates.
What Customers Say About Energy Battery Storage System
The practicability, convenience, and high-cost performance of KHLiTech energy storage batteries have won unanimous praise from customers.
Energy Battery Storage System Project Gallery
Compatible Inverter List
KHLiTech's battery energy storage is perfectly compatible with inverters of more than 16 well-known brands worldwide. For Examples: Goodwe, Growatt, Victron, LXP, Sofar, Deye, FoxESS, Renac, Voltronic power, Sermatec, SREN/TBB, SMA, Studer, MUST, PYLONTECH.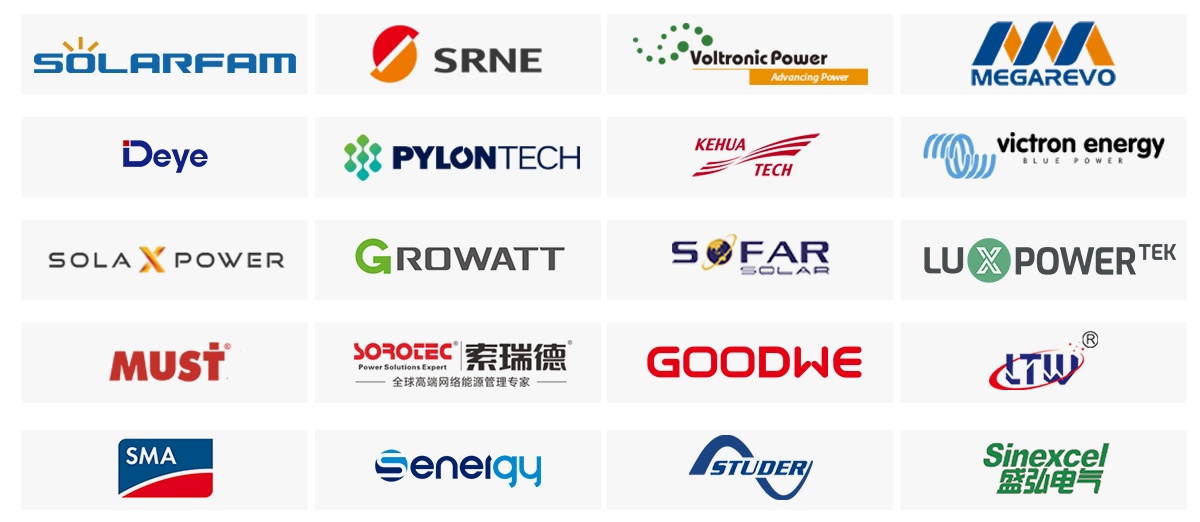 Product Process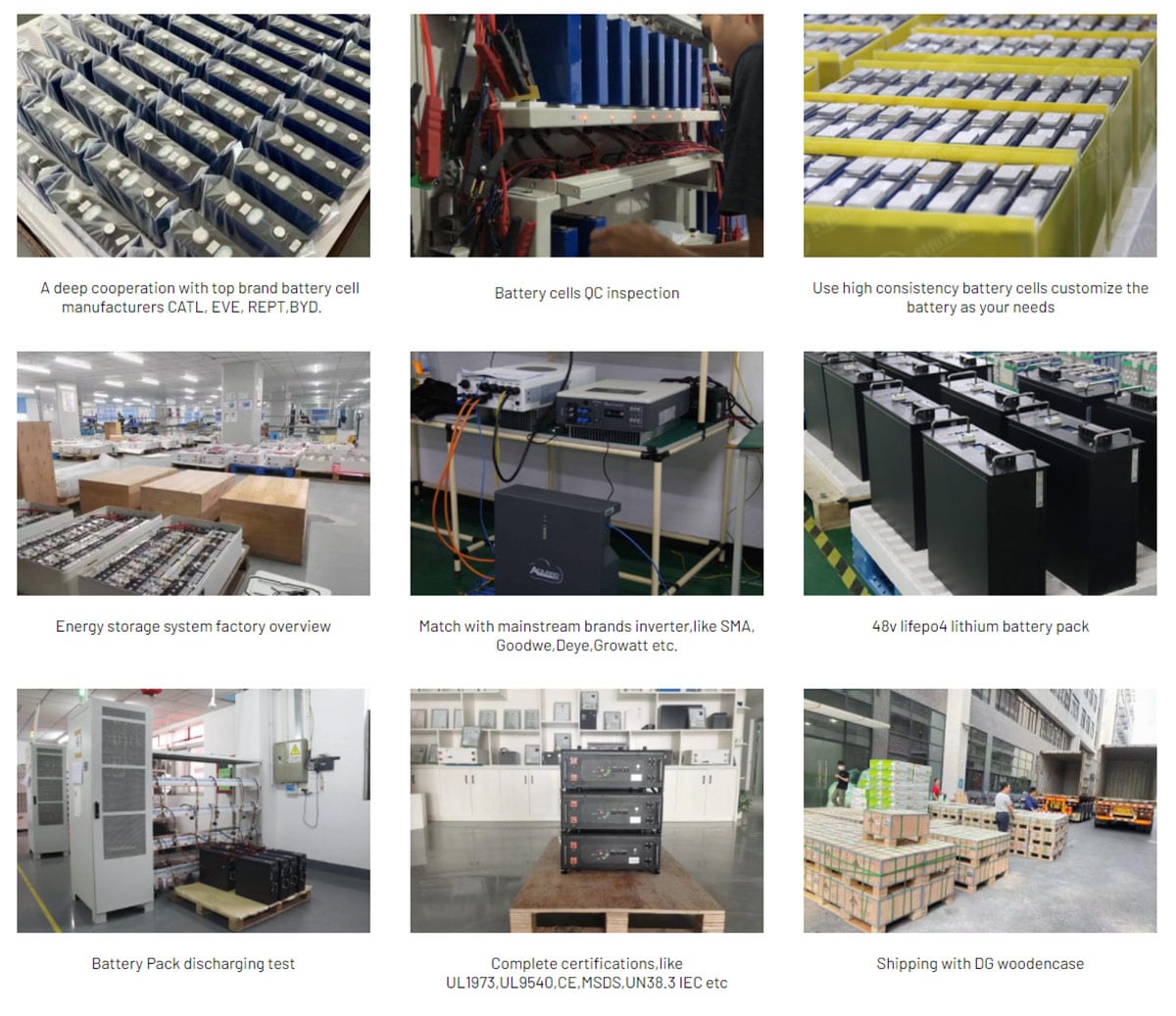 Product Packing and Shipping
KHLiTech has been engaged in the export of lithium batteries for 15 years. It has delivered lithium battery storage systems to more than 130 countries and packed batteries according to sea and air shipments. Its rich experience allows customers to receive satisfactory products and packaging.

KHLiTech – Battery Energy Storage Factory in China
As China's top 5 energy storage system manufacturer, KHLiTech keeps improving its technology and strength. Since 2008, KHLiTech has developed into a battery manufacturing plant covering an area of 9,000 square meters, with six advanced production lines, providing you with one-stop battery solutions from design to batteries. We upgraded products constantly to be the most optimal. Besides all-in-one ess, we also offer Tesla Powerwall Alternative (wall-mounted battery ), server rack lifepo4 battery, and stackable home battery.
Why Choose US
• 15+ Years Warranty
• Custom Battery Solution
• ODM/OEM Service
• Factory Direct Price
• Strict Quality Control
• After Sales And Warranty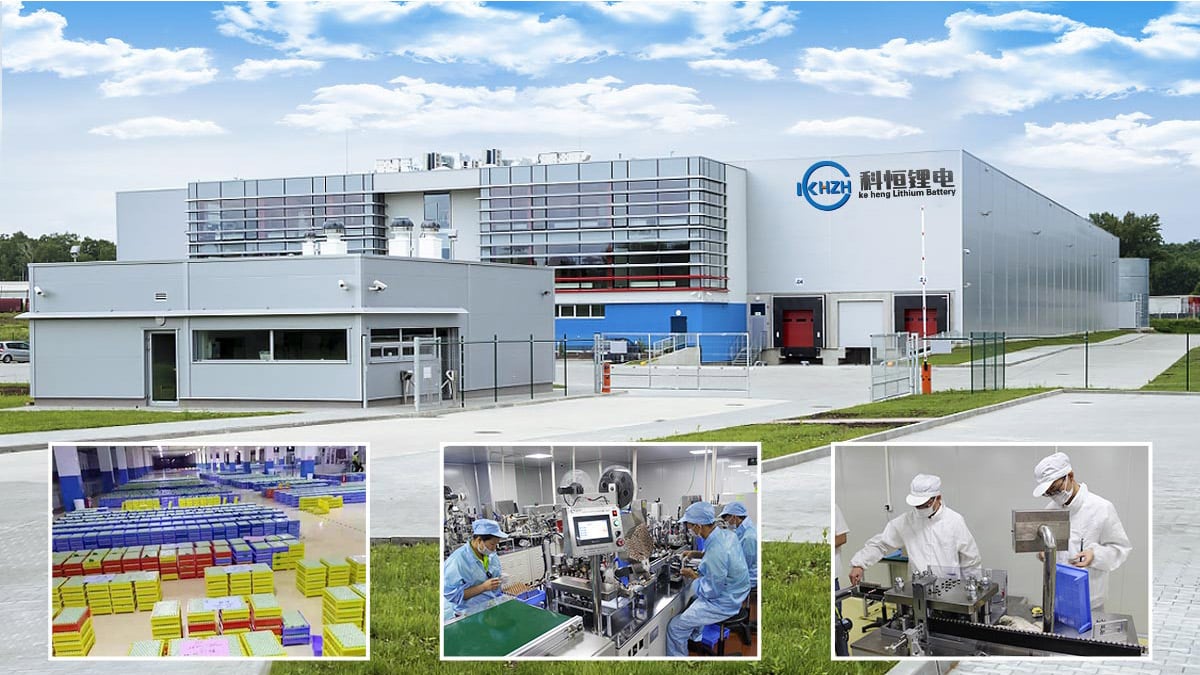 Find a Distri

butor
We have many distributors at home and abroad. If you are looking for high-quality energy storage batteries, don't hesitate to contact us. KHLiTech is a battery energy storage system manufacturer in China with 15 years of rich experience.