12V 120Ah Lifepo4 Battery Deep Cycle Drop-in Replacement Lithium Battery Rechargeable Plastic Waterproof Case
12V 100Ah lithium battery pack can replace lead-acid batteries. The 12V 100Ah battery pack uses a new grade A lithium iron phosphate battery, which is more environmentally friendly and has a longer service life. 12V/24V/36V/48V/Standard products are available from stock.
Lithium Iron Phosphate Battery Characteristics
KHLiTech's lead-acid replacement lithium battery has the following characteristics:
Longer service life, up to 2000 cycles;
High density, lifepo4 battery can store up to 6 times the energy in the same space;
Higher efficiency, fast charging and discharging;
Small size, 70% lighter than standard lead-acid batteries;
No memory effect;
More environmentally friendly, lithium iron phosphate batteries are acid-free, lead-free, and non-toxic;
Safer, LFP has more stable chemical properties and will not explode
Maintenance-free: Compared with lead-acid batteries, lithium iron phosphate batteries do not require too much maintenance;
Built-in BMS intelligently protects the battery from over-discharge, over-charge, over-current, short-circuit, etc.;
Key Features of 12v 120ah LiFePO4 Battery Pack
• Bluetooth Battery (Optional)
– Download the APP and use the Bluetooth function to adjust the battery working status at any time;
• Low-Temperature Battery (Optional)
– Smart BMS operates a self-heating system, and the battery can generally operate in low-temperature environments;
• High-Rate Battery (Optional)
-Specially designed for street cars and off-road motorcycles, the starting current amperage rate can reach 30C (360A);
• Series and Parallel Batteries (Optional)
-Support series and parallel connection, the maximum series voltage is 48V, and the maximum parallel voltage is 1000AH;
• OEM/ODM Service (Optional)
Design and produce batteries belonging to your brand.
• The Internal Structure of The Battery
– The first precision stainless steel fastener structure design, using screws to fix, seal, and fasten, easy to disassemble and maintain;
• Waterproof Case of 12V 120Ah Lithium Ion Battery Replacement For Lead Acid Battery
-Precise plastic ABS waterproof casing, safe to use in wet environments such as ships at sea;
• Built-In BMS for 12V 120Ah Lithium Battery
-BMS intelligently protects the battery from over-discharge, over-charge, over-current, short-circuit, etc.;
Over Charge Protection
Over Discharge Protection
Over Current Protection
Short Circuit Protection
Thermal Protection
Production Process of 12V 120Ah Lithium Battery
KHLiTech lithium battery packs must go through 37 production processes, from a strict screening of cells to the final testing of finished batteries, packaging, and transportation in DG wooden boxes. Every step is essential.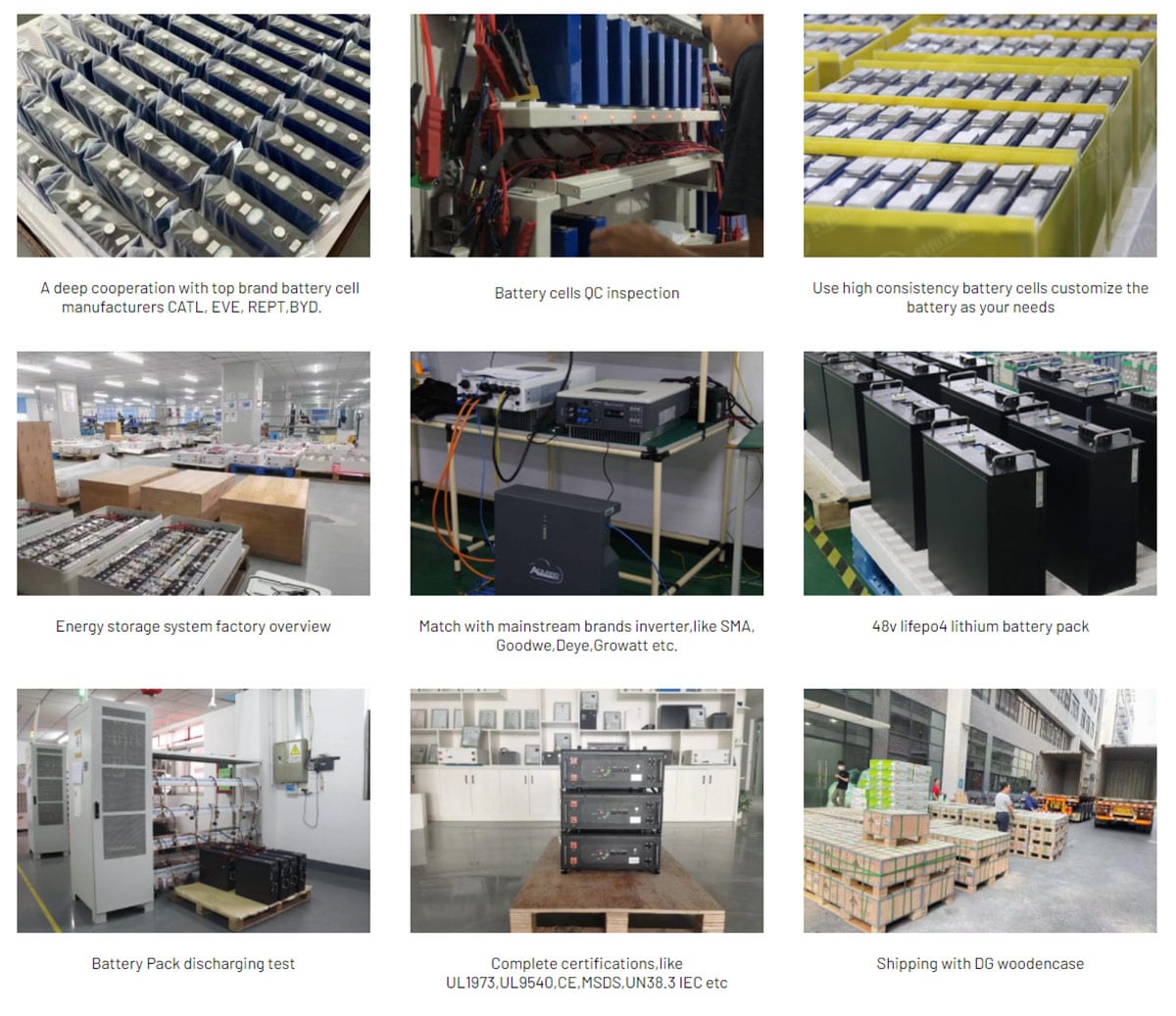 Quality Control of 12V 120Ah Lithium Battery
Purchasing batteries of well-known brands as components,
Precision mechanical fastening structure design,
Conducting multiple tests on the battery, such as charge and discharge tests, temperature cycle tests, aging tests, etc., to screen out qualified finished batteries.
12V Lithium Ion Battery Certification
KHLiTech lithium battery has completed a series of certifications, including ISO/ CE/ UL1973/ UN38.3/ MSDS/ ROHS/ IEC62619/ CE.
What They Say About 12V Lifepo4 Battery
The rechargeable lithium iron phosphate batteries we sell have a long service life, are lightweight and are small in size. The batteries are supplied with ultra-low ex-factory prices and after-sales guarantee services. Users highly approve of any side.
Project Cases of 12V Lifepo4 Battery Packs
KHLiTech lithium batteries are used all over the world. Customers in Europe, Asia, Africa, Oceania, the Middle East, and other regions replace lead acid batteries with KHLiTech lithium iron phosphate batteries. Related solutions are used in residential, commercial, grid-connected energy storage systems and other fields.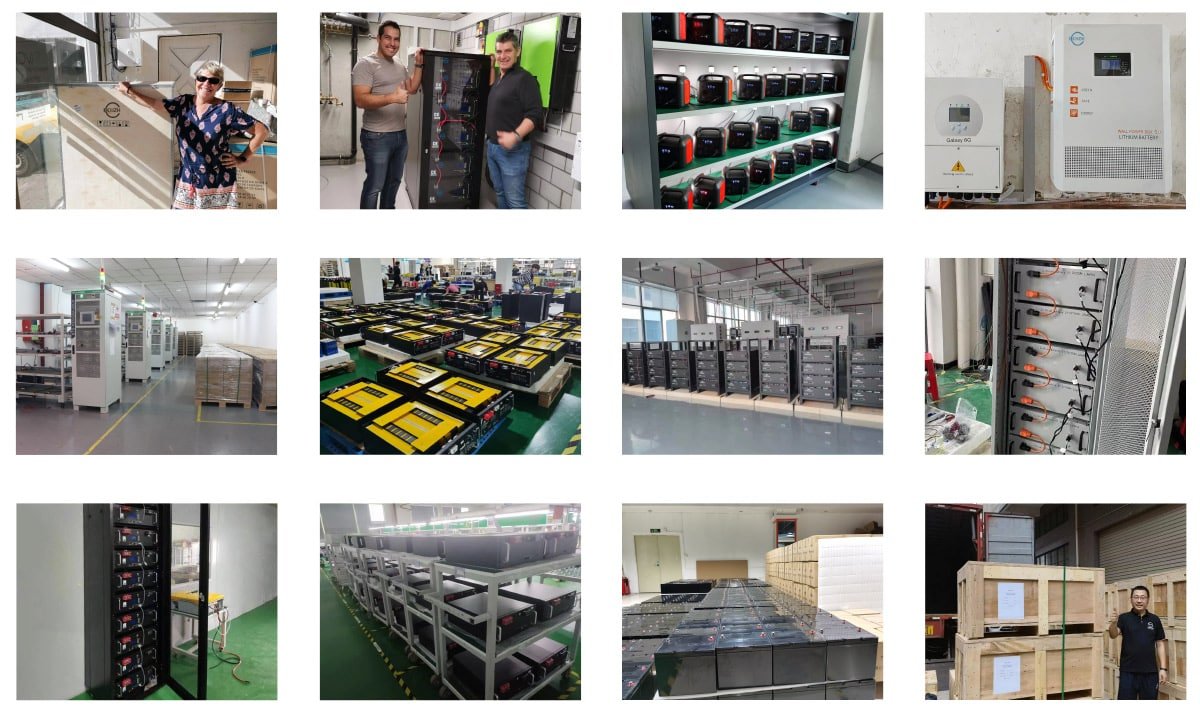 Application 12V Lifepo4 Battery
Lithium iron phosphate battery is the best lead-acid replacement battery, using a high-quality waterproof IP65 plastic shell, and is durable. Lithium iron phosphate batteries are found in solar energy storage, off-road vehicles, forklifts, trailer motors, ships, RVs, electric cars, golf carts, lawnmowers, electric boats, power supplies, lighting, and other equipment.
RV/Camping Car/Caravan
Marine/Yacht/Boat
Golfcarts/Sightseeing cars
Off grid energy storage
UPS/Energy backup
Industrial equipment
Other deep cycle application
Packing and Shipping
We will strictly follow the production process to make each batch of products and pack the product according to your chosen transportation method. We have a long-term cooperative freight forwarder who will send the lithium battery to you smoothly.
KHLiTech – 12V lithium battery Manufacturer in China
KHLiTech has been deeply involved in the lithium battery industry for 15 years and has a lithium battery factory of 9,000 square meters. We are located in Shenzhen, Guangdong, China, providing lithium batteries, lithium iron phosphate batteries, tesla powerwall alternatives, all in one ess, rack-mounted lithium batteries, and stackable batteries. Our batteries have obtained a full range of certifications and have been exported to 130+ countries, widely used in forklifts, RVs, golf carts, trams, ships, solar energy storage, off-grid/grid-connected, etc. In addition, we also provide one-stop battery solutions as well as OEM/ODM services. Welcome to discuss this in detail.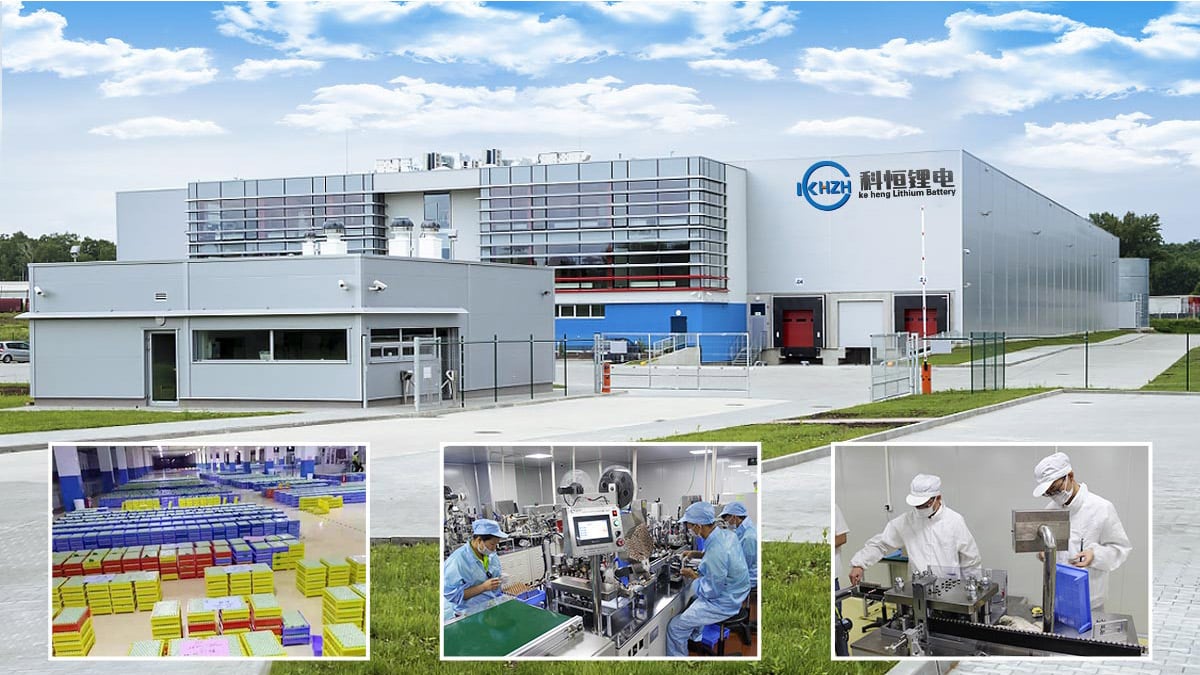 Why Choose KHLiTech
Brand new grade A lithium battery
One-Stop Customization Service
Accept OEM/ODM
15 years of production experience
Real factory
Strong R&D team